St Anthony's College rebounded from Big Four disappointment, 10 days ago, to come away with a comfortable 4-1 win over QRC in Coca Cola SSFL Intercol action in Westmoorings this afternoon.
The "Tigers" were not at their fluent best but still did enough to eliminate the "Royalians" who recently gained promotion to compete in the 2014 Premier Division. While QRC's season is over, St Anthony's will advance to the North Intercol semifinal against East Mucurapo Secondary on Tuesday November 18.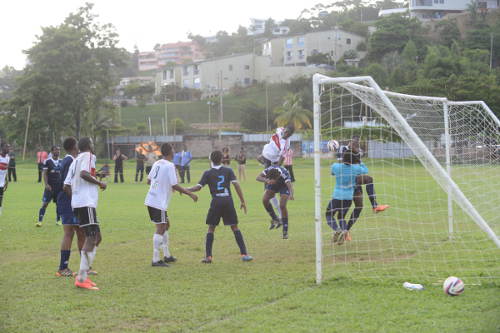 East Mucurapo Secondary, who was also in action today, romped to a 9-0 rout of Diego Martin Secondary. Malique Quow put Mucurapo ahead in the first minute of the match and, although Diego Martin kept the damage to 2-0 by halftime, the floodgates opened in the second half and national under-17 defender scored as Mucurapo scored seven more items.
Mucurapo will not have it as easy against the Tigers but the recently relegated Premier Division school did hold St Anthony's to a 2-2 draw in their last meeting and will pray for better luck when they meet next Tuesday.
St Anthony's will be happy to have midfield talisman Matthew Woo Ling available again to boost their title hopes after the national under-20 midfielder missed his school's Big Four decider against Naparima College.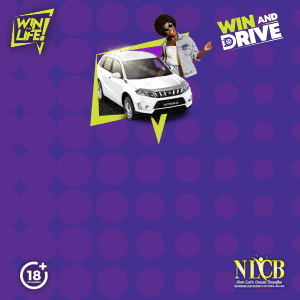 And Woo Ling made his presence felt this evening as his lofted 25th minute corner created St Anthony's opening item for lanky midfielder Denzil Woods, who stole in unchallenged at the back post to head past QRC custodian Jadel Poon Lewis. Poon Lewis would have been relieved to hear referee Ishmael Mohammed's whistle, just a minute later, as another header flew past him only for Kwesi "Jep" Allen to be ruled offside.
But there was no help for the QRC backline when Seth Knight fouled the Premier Division's top scorer, Allen, from a corner kick and Jep dispatched the penalty in the 30th minute.
The Royalians offered very little by way of goalmouth threat during the first half as they spent most of their efforts on the dangerous duo of Allen and Woo Ling. Strapping QRC player Joshua Prescott looked like the man with the task of disrupting the Tigers' play through the middle, and that he tried; sometimes too rough for the liking of the home faithful.
Still, St Anthony's made it 3-0 in the 48th minute as Woods turned provider for Woo Ling.
Woods cushioned a lovely right-sided cross into the path of Woo Ling who beat the offside trap before coolly applying his finishing touch; it was like a training ground move and the muted celebration reflected that.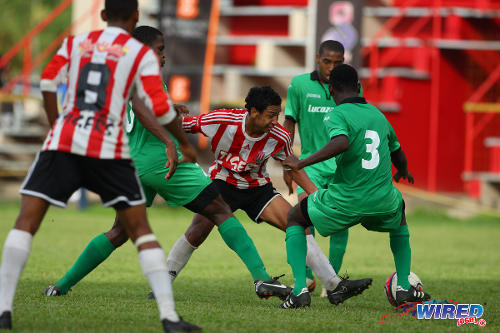 QRC should have probably pulled a goal back in the 57th minute but striker Joash Williams failed to keep his header down after he stole some precious yards in the opposing box, much to the displeasure of St Anthony's coach Nigel Grosvenor.
And the Tigers put the result beyond all reasonable doubt in the 74th minute when Allen sent a glancing header past Poon Lewis after another of Woo Ling's brilliant left footed set piece deliveries.
Williams somewhat made up for his earlier miss in the 76th minute as he sent St Anthony's goalkeeper Carlton Alfonso the wrong way from the penalty spot after being fouled in the area. This goal was all the Royalians had to celebrate on the day, however, and they definitely would be hoping for some better fortune when they come up against the Premiership's top schools next season.
St Anthony's College, on the other hand, has an Intercol North Zone semifinal to contest.
(Teams)
St Anthony's College (4-4-1-1): 1.Carlton Alfonso (GK), 2.Jared Flament, 4.Isaiah Mcintyre (5.Keston Herrera 77), 23.Mawasi Charles (captain), 18.Simon Joseph, 21.Shakeem Patrick (11.Adriel Kerr 70), 6.Leon Whyle (15.Shem Clauzel 63), 7.Denzil Woods, 8.Jules Lee; 14.Matthew Woo Ling; 10.Kwesi Allen.
Unused Substitutes: 22.Oba Augustin (GK), 17.Raheem Borde, 9.Darius Olliveira, 19.Andrew Rullow.
Coach: Nigel Grosvenor
Queen's Royal College (4-4-2): 1.Jadel Poon Lewis (GK) (captain); 2.T'Shad Selvon, 5.Tevin Lessey, 4.Anfermee Stokes, 17.Jerald John, 10.Seth Knight (3.Ancil Howell 70), 11.Justin Redman (14.Jean-Paul Rochford 19), 16.Joshua Prescott, 13.Dimietry Dunkley, 9.Shemar De Gannes (8.Taariq Campbell 48), 7.Joash Williams.
Unused Substitutes: 12.Jahrique Stewart, 6.Keshawn Villafana, 18.Christopher Edwards, 22.Saifullah Farrag.
Coach: Wendell David
Referee: Ishmael Mohammed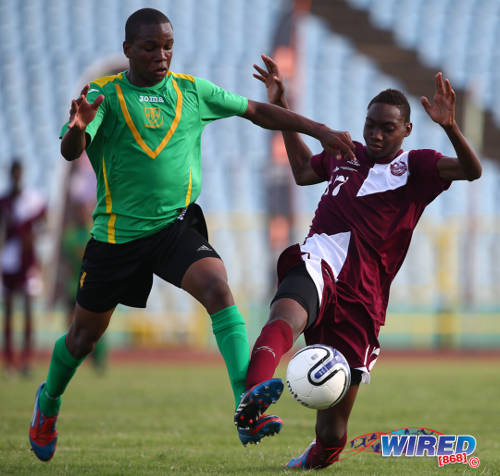 Coca Cola Intercol results
Mon Nov 10
(South Zone)
Shiva Boys HC 0, Pleasantville Secondary 2 at Mannie Ramjohn;
Naparima College 2, Princes Town West 0 at Mannie Ramjohn;
(East Zone)
Arima North Secondary 6, Five Rivers 0, 2:00 pm, Larry Gomes;
San Juan North Secondary 7, Toco 0 at Larry Gomes;
(Central Zone)
Presentation (Chaguanas) 1, Couva West 1 at ABST Field;
*–Presentation won 4-0 on penalties
Carapichaima East 4, Tabaquite 0 at ABST Field;
Tue Nov 11
(North Zone)
St Anthony's College 4 (Denzil Woods 25, Kwesi Allen 30 pen, 74, Matthew Woo Ling 48), QRC 1 (Joash Williams 76)
East Mucurapo Secondary 9 (Malique Quow 1, Kazim Donald 8, Kathon St Hillaire 51, Sherlon Roberts 55, Tekay Hoyce 60, 85, 88, Keshawn Mark 80, Aquinde Marcellin 84), Diego Martin 0
Upcoming fixtures
Wed Nov 12
(South Zone)
Presentation (San F'do) v Moruga Secondary, 2:00 pm, Mannie Ramjohn;
St Benedict's College v Fyzabad Secondary, 4:00 pm, Mannie Ramjohn;
(East Zone)
Trinity College East v Valencia Secondary, 4:00 pm, Larry Gomes;
St Augustine Secondary v North Eastern College, 2:00 pm, Larry Gomes;
(Tobago Zone)
Signal Hill v Pentecostal L&L, 3:00 pm, Roxborough;
Speyside Secondary v Goodwood, 5:00 pm, Roxborough;