Scene: Pastor Live Wire addresses the congregation as he conducts a satirical and completely fictional funeral service at the Second Revival Church.
Pastor LW: Good afternoon ladies and gentlemen and friends and family of the dearly departed Richie "Homes" Stewart who passed away so tragically last Thursday. We all remember him as a bright, young, fun-loving person and a gentle soul who always had time for those he cared about and was always ready with a kind, comforting word for a friend.
As you might have heard, while he waited at the side of the road for an ambulance that, tragically, was more than an hour late, Richie sent an email to his best friend "Bo-boy" which he wanted to be read out today at his funeral.
I think it says much for the character of the man that, even as he looked Death in the face, he had the courage and conviction to say: "Hold on let me send my pardner an email!"
But then those who knew Richie well knew that he was always pressing and playing around with that phone of his. In fact, I understand his wife once joked that she had to put numbers and letters on her nightie just to get…
Well, maybe I will be better off leaving that story for after the funeral; with your permission of course Stacey.
(Stacey glares at the Pastor so intently that he temporarily seems lost for words).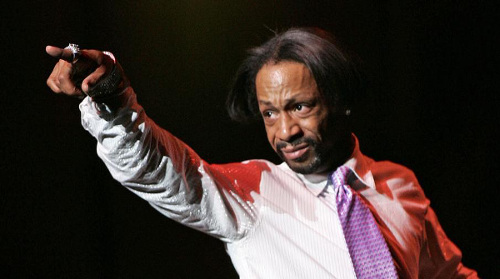 Well, ahmm, let me read the letter from the grave. He wasn't in the grave yet, of course, but he might has well have been since he was critically injured and waiting for an ambulance in Trinidad and Tobago.
(Clears throat)
"Hello everyone…"
(Pastor looks at the audience)
Richie said he would like a pause for a response because he wanted to feel like he was part of the ceremony. He wasn't sure if he would get to hover around his funeral like in the movie "Ghost" and, if so, he thought it would be really cool to get a shout out.
So: "Hello everyone."
("Hello," answered the congregation)
"I can't believe my time is up already. I thought I would at least live to see Argentina lift the World Cup or the Trinidad and Tobago Football Association (TTFA) get an honest, progressive football president or somebody hang WICB president Dave Cameron by his…"
Well, pardon me… This must not be the final edit of his speech.
(Pastor Live Wire frowns)
Okay, let me pick up from the next paragraph.
"I didn't get the full make of the car that bounced me off my bike. But it was a red B-14 and the first part of the license plate said PCD41­**. I didn't catch the last two numbers. But give 'Ouija' from the mosque that information. It had a cracked windscreen too from where it hit me. Forget the police; tell Ouija. And make sure he tells the fellah when they hold him that the man he bounced down say…"
Ahmm… Ouija is an interesting nickname. I suppose he was into Halloween or something.
(Pastor chuckles nervously).
Is Ouija an insurance claims adjustor or something? Anyway.
(He returns to the letter).
"Stacey, I always loved you girl. I never loved anyone like you. No matter how many times I tried to tell you. Me and Corrine were never in nothing. So I'm telling you now on my death bed. Well, I'm lying down on the road but it just as comfortable as the bed when yuh was grilling me.
"Corrine and I never had anything. She was never as smart and sexy as you. How could I ever leave someone like you for someone like her? Why would I even think of someone like her when I have someone like you to go home to?
"By the way, if Corrine at my funeral, tell her don't dig nothing. We good still same way."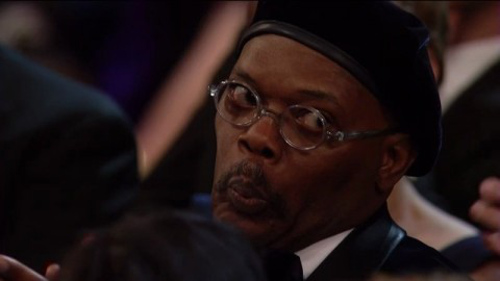 (Pastor gazes over his spectacles).
Is Corrine here? Anybody? Well, I suppose she is under a bus somewhere.
Let me continue:
"Stacey, everything I have and own is yours girl. Except my phone. Give my boy Sibs that to clear for me. Don't read this part at the…"
(Pastor looks down at his shoe).
Ahmmm. You know it is not often you see a couple so deeply in love as Richie and Stacey and…
(Stacey steupses loudly in the front row while her friends try to console her).
Yes, well let me continue:
"There might be a fat bald headed man in a suit crying at my funeral…"
(Pastor looks up and searches in the crowd).
Ahhh. That must be your Sir. You two must have been close. Let me continue:
"That man harassing me for money for a tv I bought from him long time now although the damn thing didn't work for more than two months. And he really thought I was going to pay him in full too. Don't give that man none of the refreshments at my funeral…"
(Pastor chuckles nervously).
That must be a joke between friends.
"And for all the ladies there who I never got to know and never wanted to know either eh. Anyway, the truth is my friends call me Homes because I used to eat roti from Homes Restaurant every weekend. It had nothing to do with John Holmes in truth."
Well, I don't get the reference there. But then I don't know the names of these new rappers or whatever you kids listen to.
"Did Counsellor James come?"
(Pastor glares over his spectacles again as a well-dressed middle aged man raises his arm solemnly).
Very good, Sir.
"How much times he promise we to fix that damn pothole that the man swing to avoid and lick me down instead?! Tell him don't come back by my house election time eh; unless he wants my wife to let go them dogs on him!"
Of course, we understand that we can look for persons to blame at times like this but God works in mysterious ways.
Pastor returns to the letter:
"You two-tongued, ugly…"
Okay, now that really was not called for at all. Richie must have been in a lot of pain there and I am sure that was not directed at anyone.
(He scans through the letter for some place to restart)
"Tell my brother Jason he has a job from me. Like I'm going and miss the next election but Kams cyar get away from me just so. I want him to vote for me at the next general election and make sure and put out those corrupt, disgusting, thieving set of criminals in the Government. Tell him don't vote as himself eh? I want him to take my ID card and…"
Let me say that in no way can I condone or be party to any voter fraud.
"And in 2020, I want him to vote for me again. This time, make sure he vote back out the PNM! I watching some of them smart men Rowley moving with and I not going and get ketch twice. So, just in case they feel they trick me with my vote in 2015, show them that I smarter than them in 2020!"
Well, I suppose there is a sort of logic there. But I ask members of the audience to remember that Richie was close to death's door at the time he wrote this.
"Ask Stacey to run my EPL Fantasy Team for me too. Tell her it was my dying wish. And let somebody call her every Friday evening to make sure she makes the changes nah. Tell her only pick defenders who playing at home and don't make transfers before international breaks. Tell her it have no money in it but it is bragging rights and is the first time ever that I'm in front. I have to go on a winning note on something man!"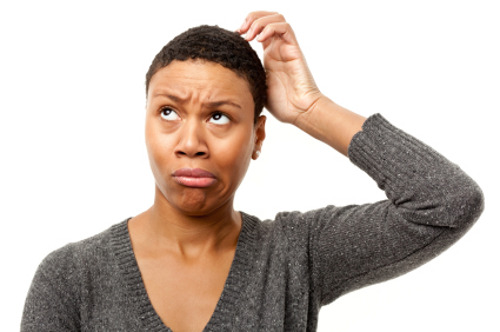 (Pastor smiles)
Well, that sounds like some good harmless fun.
(Stacey rolls her eyes)
"And tell Stacey to look in my suitcase for some DVDs and give them to Charlo. There might have some he didn't remember giving me. Tell him 'hard luck dey.' Ahmmm… Tell her everything else in the suitcase belonged to Bo-boy. That wasn't mine. In fact, cut out this part and just go and ask her to borrow the suitcase and…"
(Pastor pauses and looks in every direction but at Stacey)
Sorry, I think I confused that part a bit. The writing was not clear so, ahmmm, I think I got it a little mixed up.
(He clears his throat)
"For anybody you hear saying that I look for what I get for buying a motorbike in the first place. Tell all of them to haul…"
Okay, let me just skim through here. Ahmmm. Right, here we go.
"To my daughter, Talia: Don't call any man 'uncle' unless your mother could prove allyuh is family. And don't ever let me see you washing wares or clothes for nobody your mother brings in that house. Stop getting so stressed out in school too. Those school teachers can't lash you; so why you taking them on so much?
"Enjoy life and be safe, Talia. And always remember it is not what you know or who you know; but what you know about who that will determine how far you get in life."
(Pastor smiles approvingly)
Well, I know Talia will always remember how much her father loved her. Yes, I am near the end now.
"And for everybody else, I hope allyuh walk with whatever allyuh drinking later. Don't play allyuh going to eat and drink my wife out of her groceries money! Oh gaddo. I could hardly feel my text finger; the end must be close… Goodbye cruel world. Richie was here. Ah gone!"