Dwayne Bravo spends as much time in the clouds as most pilots.
The analogy works at two levels for the frequent flier who is either diving after cricket balls on the field or hopping off planes en route to assignments all over the globe.
His CV, at present, includes West Indies One-Day International (ODI) and Trinidad and Tobago Red Steel captain as well as West Indies T-20, Trinidad and Tobago, Chennai Super Kings (India), Sydney Sixers (Australia) and Chittagong Kings (Bangladesh) all-rounder.
On Tuesday afternoon, Bravo added Malta Carib brand ambassador to his list of commitments as he was unveiled at a press conference in the Queen's Park Oval, Port of Spain. It was one more strike off his bucket list.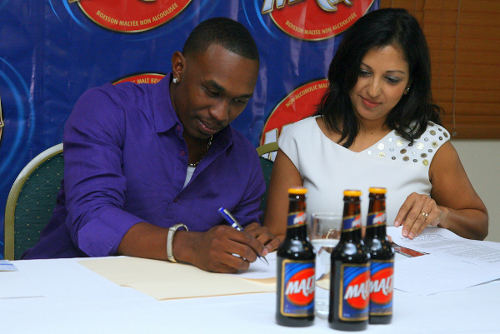 "I was six years old when I first saw Dwight Yorke on television in the (Naturally Good) Malta Carib advertisements," said Bravo. "And I dreamed about that being me one day."

Most children dream of discovering inherent super powers or perhaps becoming the next Walt Disney movie star; Bravo only ever wanted to be a cricketer.
At five, his father and former cricketer, John Bravo, filled his car with children from their hometown of Cantaro Village, Santa Cruz and headed to St Clair for the Harvard Sports Club coaching clinic. Bravo was the only person who did not get accepted.
"They said I was too young," said Bravo.
Twenty five years and countless professional cricket matches later, that rejection is still vivid for Bravo. His friend and another former Santa Cruz villager, Brian Lara, retired seven years ago and one senses that Bravo has a keen sense for his own mortality as an athlete.
He has already made a wonderful living from the sport. But he wants to leave something memorable behind. At 30, it is too soon to describe it is a race against the clock; but he knows better than to procrastinate.
The Harvard rebuff lasted only for a few months until his sixth birthday. However, four years have passed since Bravo was last picked by the West Indies to play in a Test match; and it is a snub that cuts him deeply.
"I never imagined I would go this long without playing Test cricket," Bravo told Wired868. "My brother (Darren Bravo) has played 30 Tests now; and we only got to play together three times."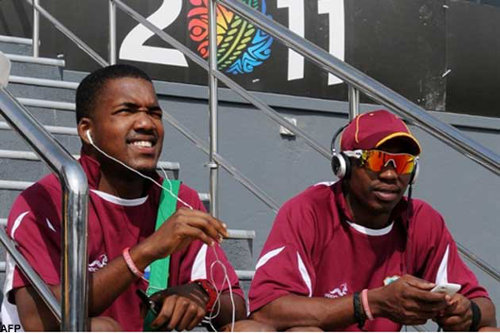 West Indies' 2010 tour of Sri Lanka is a bittersweet memory in the Bravo household. The 21-year-old Darren Michael Bravo debuted at number three for West Indies and reeled off scores of 58, 80 and 68 in his three innings of the rain-affected series.
DM Bravo's stylish strokes immediately drew comparisons with fellow left hander, Lara. But Dwayne John Bravo managed five, 20 and zero and, with the ball, conceded 156 runs for his three wickets.
For all his success in the more lucrative shortened version of the game, Bravo yearns for a return to the Test arena; and to make an impression there.
"In order to become a household name in cricket and to earn worldwide recognition, you have to play Test cricket," said Bravo. "That is where I got my start… Things like my maiden Test 100 in Australia; and six for 55 in England and six for 84 in Australia.
"Tests are the highest level for cricketers."
There were more statistics at the tip of his tongue.
"I am just 14 Test wickets from 100," he said, "and I know I could do better with the bat…"
A curious transformation takes place when you go from chasing a dream to living it. And the smiling, energetic Bravo spent his formative years on fast forward as he hurtled towards the world of professional cricket.
Bravo was still in primary school when Queen's Park Cricket Club coach Charles Guillen spotted him batting in the nets in Santa Cruz and offered the boy a "Parkites" scholarship on the spot.
At Tranquility Secondary, school coach Paul Clarke repeatedly told him that he would play for the West Indies cricket team one day.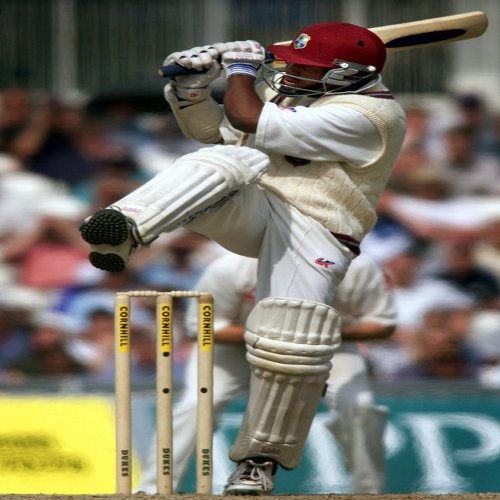 "I remember as a little boy with Queen's Park, I would sometimes hide after training so I could stay back and see Brian Lara and Curtly Ambrose train," said Bravo, with a smile. "I thought they were giants and I would have to get really big to play for West Indies. The first time I saw Desmond Haynes bat, I fell in love. I thought I would open one day myself.
"My Tranquil coach, Paul Clarke, told me I would play for the West Indies and that was always my dream… In the end, it happened sooner than I thought."
At 20, Bravo made his debut with the senior West Indies team. The regional side was already in decline but, that same year, the all-rounder was a part of the Lara-led team that stunned analysts by snatching the 2004 ICC Champions Trophy in London.
It was the first major title that the West Indies secured in 25 years and a welcome high-point since the team was replaced at the peak of the ICC Test rankings in the 1990s. But the smiles did not last.
Ten years later, the West Indies team is on its eighth captain since Lara's departure. (Even Bravo had a brief stint as leader in 2008 during the reign of Jamaican Chris Gayle).
And, despite the broad smile and childish enthusiasm, Bravo accepts that cricket is much more than fun and games now. Responsibilities have taken some of the gloss off the glamour.
He is the father of 10-year-old daughter Dwaynice Bravo and 10-month-old son Dwayne Bravo Junior. But he sees them more often on Skype than in the flesh and he is always anxious for his daughter to fly out to join him during the school holidays.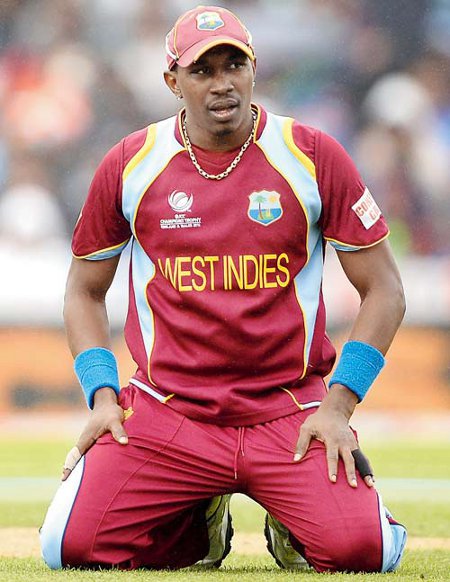 "It can be depressing sometimes because you feel as if your children are growing up without you," said Bravo. "You (travel to play all over the world) because you love the game and you want to make a good living for yourself and your family after you retire. But it is very hard."
Bravo, who does not drink alcohol and always seems to have a smile on his face, is as approachable and down-to-earth as a sport star can get; and he even claims to take advice from his Twitter followers.
In a key Caribbean Premier League T20 clash last year, Trinidad and Tobago Red Steel needed to restrict the Jamaica Tallawahs to under eight runs in the final over. Bravo, who was Trinidad and Tobago's expensive bowler on the day, delivered the last over and the Tallawahs made it over the finish line.
"I was heavily criticised and it was a depressing moment for me," said Bravo.
Instead of switching his phone off and retreating into solitude, Bravo trawled through his Twitter messages and found himself agreeing with some of his followers.
"A couple of fans on Twitter said I was going through a rough period in terms of my bowling," he said, "and that I shouldn't be bowling at the death but in the middle instead.
"I spoke to my brother about it and decided to try that."
Bravo has an open mind where criticism is concerned and said he is not especially sensitive to it.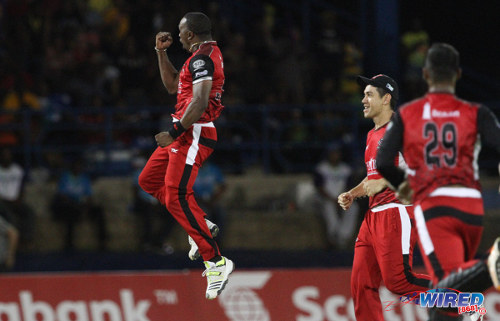 "Brian Lara was the greatest ever and he was criticised," he said. "(Cristiano) Ronaldo and (Lionel) Messi are heavily criticised… You only get criticised because you're good or important; so I try to take it on board.
"I have broad shoulders."
Bravo was all smiles again last night as he shared in a decisive 131-run fourth wicket partnership with his brother, Darren, in a last gasp CPL win over the Guyana Amazon Warriors at the Queen's Park Oval.
DM Bravo deservedly took the plaudits with a six off the final ball of the match from Montserrat bowler Ronsford Beaton to end with an unbeaten 69. The elder DJ Bravo managed 67 runs but is always happy to toast his younger brother's success.
"Darren is one of the best batsmen in the region," said Bravo, on Tuesday morning. "One day, he will be one of the best batsmen in the world."
Love thy brother. Bravo thinks the West Indies can flourish again if only players treat each other like family so that the collective can be more than the individual parts.
"I think unity is the biggest thing that the West Indies lacks," said Bravo. "Sometimes you feel that the guys are uncomfortable with each other and, as (ODI) captain, my biggest goal is to get everyone to see the same goal. If we can do it, I think we will win the (2015 ODI) World Cup.
"We have to get to where we are enjoying each other's success and we are all respectful and honest with each other. We have to be happy for our teammates to do well because they will feel that and want you to do well too."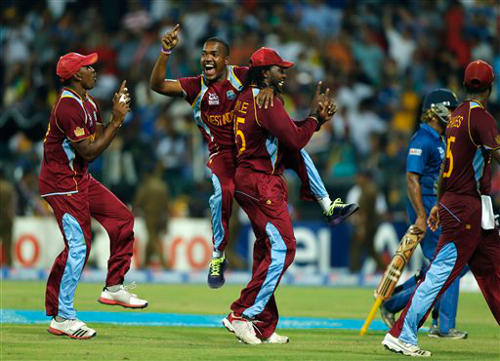 Hopefully, the Bravo brothers will continue to demonstrate with the Trinidad and Tobago Red Steel what the West Indies team can look out for in its upcoming Test and ODI assignments.
Bravo's national pride is unquestionable. His use of red, black and white wristbands during the India Premier League (IPL) sparked a wave of copycats from other international players and led the tournament organisers banning the practice outright.
His show of patriotism had a more successful outcome on home soil as his criticism of the decision to drop "Trinidad and Tobago" from the Red Steel franchise led to a Government reversal and a public scolding administered by National Security Minister Gary Griffith to Sport Minister Anil Roberts.
"Playing for Trinidad and Tobago is the number one priority for me and I can never see myself living anywhere but here," he said. "For me, the CPL is one of the best tournaments that I have played in. After playing all over the world (and) marketing other peoples' competitions, it is so good that we can have our own in the Caribbean.
"And, out of all the islands, all the cricketers always look forward to playing in Trinidad because of our culture, our food and night life and so on. I am really proud of that."
Bravo has not thought about when he will retire from cricket just yet. He plans to play for as long as he feels fit and healthy. But talk about his end as a sportsman sent him off on another daydream about his legacy.
He dreams in statistics.
"I would like to get ten Test centuries," said Bravo, who has just three Test hundreds at the moment. "And I need 26 more wickets to reach 225 ODI wickets. Courtney Walsh has the ODI record for a West Indies player with 227 wickets; so I want to break that…"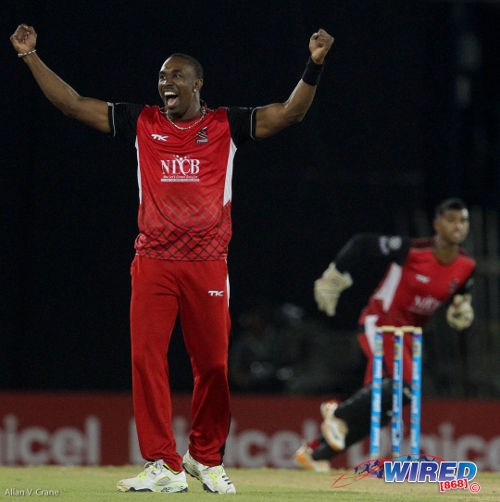 It was time for Bravo to head off, with a six-pack of Malta Carib beverages in each hand, to a photo shoot. Assignments with the Trinidad and Tobago Red Steel were next before, on Monday, he jets off again to do battle on foreign soil.
Up in the air with a broad smile and a head full of dreams. One senses that the Caribbean would be a slightly happier place if he can get his West Indies teammates on the same wavelength.