Old prejudices die hard. So, given a choice between missing an England World Cup win and a typical Brian Lara century, Khrystine, a sports-loving second-generation England citizen, born in London and raised there during the Clive Lloyd/Viv Richards era, never hesitated.
"England might be in Russia again in 2018," she told Wired868, even before Steven Gerrard's men officially took their exit from the Brazil Finals. "But who knows when we shall see Brian Lara's last glorious boundary?"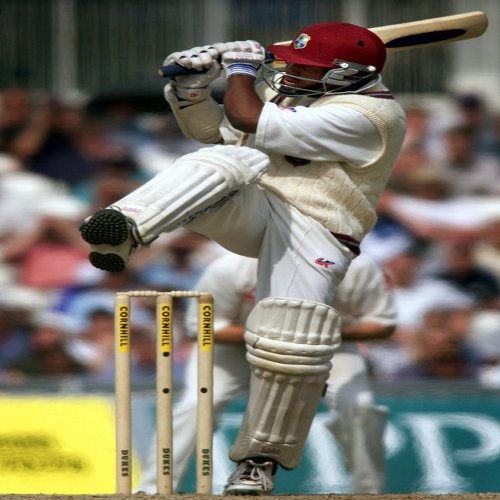 Lara himself does not know the answer to that question. He is, however, working hard to ensure that it is no earlier than July 5, 2014. For the Prince of Port-of-Spain, whose two bosom buddies are local football's galácticos Russell Latapy and Dwight Yorke, when the World Cup is on, usually lime cyar done.
These days, however, despite heightened interest due to Spain's abortive attempt at the defence of their crown, England's early elimination, Brazil's predictable problems as hosts and the Netherlands' surprising success as title contenders, the so-called "beautiful game" is not at the top of BCL's agenda.
The Prince has put his driver and his irons back in the bag, himself on the wagon and his body on the line. He has taken bat in hand to work once more on his larabesque; that's the shot where he gets up on his backfoot, right knee raised off the ground, and effortlessly sends the ball hurtling to midwicket or to the fine-leg or square-leg boundary—much to Khrystine's delight and to the chagrin of the bowler, fine- and square-leg-and, sometimes, the fielding captain!
Khrystine was hopeful about seeing "something special from the Prince," who warmed up this week with a sparkling 56 off 36 balls to take his MCC side to a comfortable seven-wicket win over a nondescript county side. He was reported to have "unfurled a range of vintage strokes in a knock that spanned 38 minutes." Ominously, the report added that "the spinners were swept and glided behind square or dispatched back over their heads with some nimble footwork."
So two weekends from now, there's guaranteed to be a full house at Lord's which is hosting the Bicentenary Anniversary match of cricket's home. The sporting world's eyes will still be focused for the most part on the quarter-finals of this year's ultra-competitive contest in Brazil. But many will remember how Lara reacts in adversity and will keep more than half an eye on the proceedings in St John's Wood.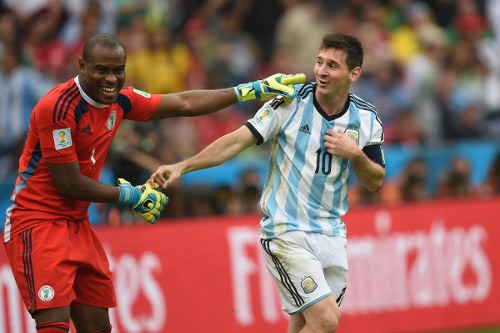 Still, only an incurable optimist or a very brave—or very reckless—(wo)man would bet on Lara's producing a Rest of the World innings such as the one played for the World XI vs Australia at the MCG  by the man whose world record he snatched in 1994. Even die-hard fans remember little else about that match in which Sobers, dismissed twice before in the series for a duck by the fearsome Aussie pacer, is reputed to have declared that somebody had to "teach that (Dennis) Lillee boy a lesson." And then decided, the story says, that there was no reason why that 'somebody' should not be one Garfield St Aubrun Sobers.
The upshot? A glorious 254 which Don Bradman reportedly rated as the best innings he had seen in Australia (Out of an abundance of caution, I should add "up to that time" since the Tendulkar fans often insist that, in Bradman's eyes, Sobers' January 1972 effort was eclipsed by that batsman's 114 vs Australia at Perth 20 years later).
In a "friendly" such as this, the knowledgeable crowd knows, performances will not negatively affect any player's record. Even if the Prince were to have the misfortune to, in Relator's words, "make duck and go back in the pavilion," none of today's crop of socalypsonians is likely to compose an uncomplimentary calypso on him. Like Steve Waugh's Australians, however, the crowd also knows only too well that BCL is at his most dangerous when the pressure is on. And make no mistake about that, the pressure is well and truly on, if only in the Prince's head! He has hidden incentives to be at his best and is sure to be highly motivated.
Despite the many world records he holds, the now 45-year-old Lara does not have many ODI notches on his cricketing gun. Not having played cricket at the highest level for over seven years, how he would love to crack a double century in today's one-dayer and thus add a West Indian name to the list of three Indians who have achieved the rare feat. That would certainly do no harm to his reputation as one of the greatest batsmen the world has ever seen.
The first man to make 200 in an ODI, Sachin Tendulkar, is also present here at Lord's. Many say that the Little Master from Mumbai has valid claims to the title of cricket's best-ever batsman which I recently so easily conceded to the Prince of Port-of-Spain. Interestingly, the organisers have opted to pit both master batsmen, who together boast more than 25,000 Test runs, against Muttiah Muralitharan and Shane Warne, the spin "twins" of their era who have over 1500 Test scalps between them.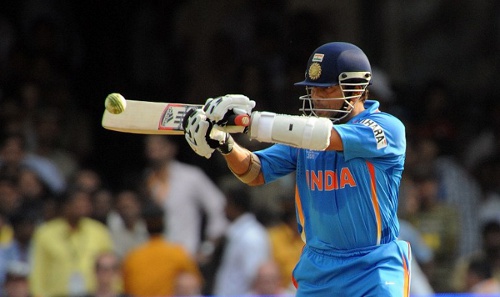 The Aussie leg-spinner leads the Rest of the World XI, which also features England's Paul Collingwood and Kevin Pietersen as well as Australia's Adam Gilchrist, three others with credible captaincy credentials in the format.
In the MCC XI line-up, there are no fewer than five players who have skippered their country. Were the selection of the captain based merely on seniority, Lara would certainly have got the nod over his fellow West Indian Shivnarine Chanderpaul, New Zealand's Daniel Vettori and Tendulkar and Rahul Dravid of India. But more complex criteria determine the choice and it is not the man who led his country in 125 ODIs and to ten victories in his three terms and 47 Test matches at the helm who captains the MCC XI today; that honour goes to the Little Master who steered India to just four wins in the 25 Tests (over two terms) and 23 wins in the 73 ODIs for which he was in charge before deciding that he had had enough.
It is arguably just the kind of little detail that could re-release the cricketing animal that has remained largely dormant within Lara's breast since 2007.
As is often the case with these international friendlies, the composition of the squads is not without its surprises. Apart from Rest of the World manager Sean Pollock, the former highly-rated all-rounder, there are no Proteas included in the teams. More than half the available 22 places go to cricket's current big three, six Australians, four Indians and three Englishmen being included in the starting XI's. Pakistan (3), West Indies (3) and New Zealand (1) account for seven of the remaining nine spots with Bangladesh (1) and Sri Lanka (1) claiming the last two.
Even for West Indians, a surprise selection in the Rest of the World XI is Barbadian pacer Tino Best. That's probably good news for the Prince's fans; even if time has so blunted his edge that he is unable to manhandle Warne and Murali as he has in the past, Best and fellow quickie Peter Siddle are more than likely to learn much less about the talented left-hander's edge than about the sweet spot located in the middle of his bat.
So World Cup excitement notwithstanding, my suspicion is that Khrystine is not the only one who feels "relief tinged with disappointment" at not having to make a hard-to-defend choice. Nor is it just the ultra-reckless, the extraordinarily courageous and the incurably optimistic who will be glued to their TVs when the Prince returns to Lord's in July.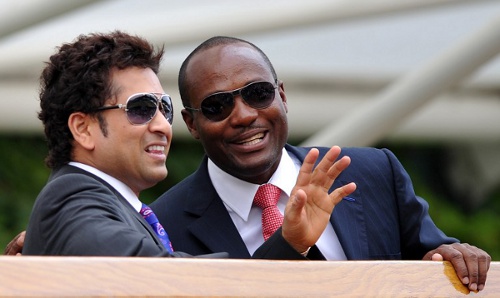 But old prejudices die hard. So it would surprise few knowledgeable West Indians to discover that among those hoping to see Tendulkar emerge as the star of the July 5 show are a majority of the one billion cricket-crazy fans halfway across the world in India.
And the handful of self-serving administrators right here in the West Indies Cricket Board.
MCC SQUAD: Sachin Tendulkar, Shivnarine Chanderpaul, Rahul Dravid, AJ Finch, Brian Lara, Brett Lee, Christopher Read, Saeed Ajmal, Sean Tait, Umar Gul, Daniel Vettori
REST OF THE WORLD XI: Shane Warne, Tino Best, Paul Collingwood, Adam Gilchrist, Muttiah Muralitharan, Kevin Pietersen, Virender Sehwag, Shahid Afridi, Peter Siddle, Tamim Iqbal, Yuvraj Singh.
Editor's Note: Click HERE for a video clip of Brian Lara's warm-up knock with the MCC.