Arnold Corneal, brother of former technical director Anton Corneal, accuses the TTFA of a lack of respect to local coaches:
We continue to manage the administrative function of local football in a manner that lends itself to continued scepticism and mistrust. In addition, the stories of local coaching practitioners who have not been paid, still echo in our ears.
One would have thought that Raymond Tim Kee, who holds down three jobs—Mayor of Port of Spain, insurance agent at Guardian Life, and president of the TTFA—would respect the value of a good days pay for a good days work. Clearly, the responsibilities inherent in providing effective football administration are not considered significant enough to have a full time president.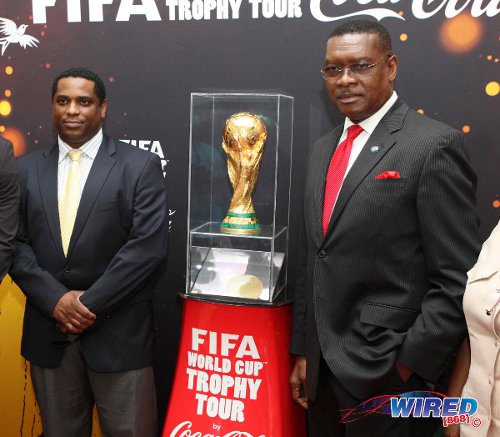 More importantly, we continue to see the disrespect, and disregard for our local coaches; by them not being paid, as in the case with Anton Corneal, and further by ignoring their contribution to the game. But ironically enough, there is always money to be found to pay foreign coaches.
Tim Kee has expressed publicly that he wants Leo Beenhakker to have a role in local football; knowing fully that this would be at least a US$50,000 per month commitment, even with would be a pay cut from when he was here in 2006.
And with the new 'Hart' that came on board, this operation may have cost about US$25-35,000 per month. But we have no money to pay local coaches!
Something else to consider is: Who is Sheldon Phillips? What is his claim to football management fame? But here he is employed in the unilateral decision by the president to run football while Tim Kee dabbles in the politics and ultimately earns a living through insurance activity.
This is the same Tim Kee who held the position of vice president of the TTFF, while Mr. Jack Warner was special adviser. The TTFA continues an uncontrollable downward spiral and the victims are players, coaches and passionate football supporters.
While some may hold the view that I write in support of my brother Anton, more importantly, I write in support of curbing the landslide of local football, done at the hands of opportunistic personalities like Phillips and Tim Kee, who both bring little to the sport management table. Both had little success in that sphere of operations; yet the future of our football directly depends on their fancies and decisions.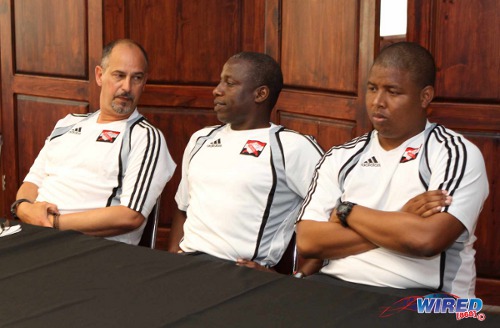 Please wake up: players, coaches, supporters, sponsors and people of Trinidad and Tobago. There is much too much at stake here!
In 2006, this country stood still when our team qualified for the World Cup. We featured on the international stage. Everyone throughout the world, if they did not know before, then knew who we were. All this through football!
A nation came together as one; probably for the first time in 24 years. This is the value of not only football, but sport in our twin island republic.
Why do we continuously leave it in the hands of persons whose main objective are to see how they can benefit, rather than give? Let's get real here. The horizon looks bleak, especially with the current bunch of Football administrators being retained by the TTFA; starting with Tim Kee.
It is important to first correct the wrongs that still exist and only then can we comfortably move forward. Under the stewardship of Phillip and Tim Kee, it seems that it is best to sweep the wrongs under the carpet and unceremoniously move on to the future.
I hope that the business community is very watchful of these circumstances, and pay close attention to the approach of the current administration. It was difficult enough for them to manage a tee-shirt campaign for a worthy cause, how are they then able to manage anything that is more complex than checking the monies received from sales of those shirts? How much clearer can it be?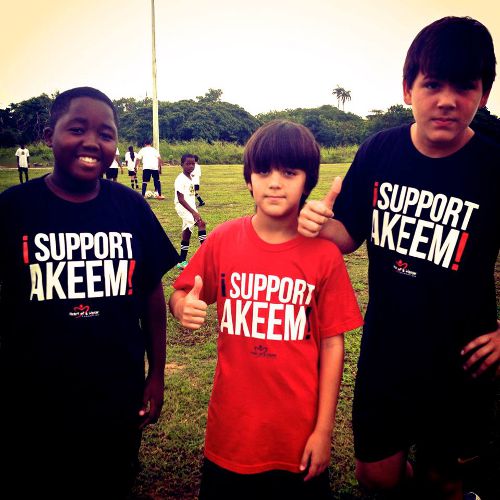 We now have a two man show with one man only a third of the time available, and the other man, not even a son of the soil and not ever having had any experience in local football, now calling the shots.
In fact, Phillips has not even had experience as a football general secretary in any part of the world. But I guess having a father like Lincoln Phillips helps; at the expense and demise of our football.
Editor's Note: Arnold Corneal's blog was sent to Wired868 as a letter to the editor. His suggestion with regards to the salaries earned by certain named coaches is, as far as we are aware, purely speculation.