Trinidad and Tobago national football team head coach Stephen Hart has promised to take a "sensible" approach when the "Soca Warriors" face Argentina on 4 June 2014, just two weeks before the two-time World Cup champion team kicks off its Brazil 2014 campaign.
At present, Argentina is ranked third in the world by FIFA while Trinidad and Tobago comes in at 78th.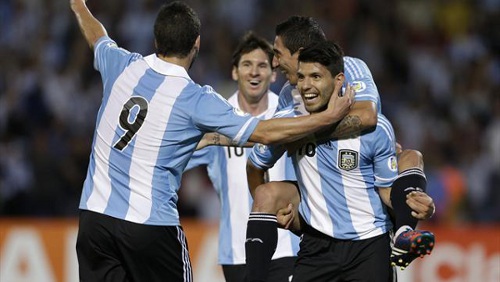 The two nations met for the first time in 1967 at the Pan American Games in Winnipeg, Canada and, although Argentina had three gold medals and one silver from its past four Pan Am appearances, Trinidad and Tobago scraped a 1-0 win. A match report, sourced from Soca Warriors Online, stated that the Argentines left the field in tears.
Trinidad and Tobago's next three meetings with Argentina did not go quite so well. The two island republic lost 3-2 to the South American giants at the 1971 Pan American Games in Colombia before being hammered 5-1 and 6-0 respectively at the 1975 and 1987 tournaments in Mexico and the United States respectively.
Hart does not appear to be counting on a famous reversal of that tide this June when the two nations meet in a game that is expected to be played in Argentina.

"They will be approaching their peak going into the tournament and will have the eyes of the world on them," Hart told the TTFA Media. "We will be playing away from home and we will prepare for the match and approach it in the most sensible manner.
"We must respect the fact that not only will this be an extreme challenge because of the team that we are playing but also because (in Lionel Messi) they have one of the best players, if not the best, in the game today."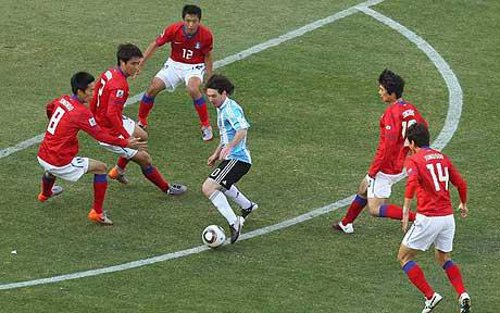 Hart, who led the Warriors to a quarterfinal appearance at the 2013 CONCACAF Gold Cup and was unbeaten in regulation time from encounters with the United Arab Emirates, Saudi Arabia, New Zealand and Jamaica, was happy to point out that Argentina is in a different class from anything they have faced so far.
"I think it's a fantastic and unique opportunity for our country to be showcased against what is arguably one of the best teams in the world," said Hart, "and one that is a favourite for the World Cup."
Trinidad and Tobago Football Association (TTFA) general secretary Sheldon Phillips described the match as a "once in a lifetime opportunity" and suggested that the Ministry of Sport will financially assist the Warriors' trip to Argentina.
"It's a once in a lifetime opportunity to play Argentina this close to a World Cup," said Phillips, "and the Minister of Sports, the Honourable Anil Roberts recognises this and has agreed to support the match.
"This is definitely a continuation of what began in 2013 with a collaboration that was struck between the Minister and the TTFA's President Mr Raymond Tim Kee. We are indeed very satisfied with these developments and we intend to maximise it in terms of the benefits it can bring to local football and by extension the country at large."