In less than two weeks, Trinidad and Tobago Prime Minister Kamla Persad-Bissessar will have her third political reshuffle in three years, inclusive of the seismic sacking of former National Security Minister Jack Warner.
The ruling People's Partnership coalition has been embarrassed by lopsided recent defeats in Tobago and Chaguanas West, pressured by agitations from trade unions and other civic groups and communities and troubled by the haemorrhaging of foot soldiers to Warner's ILP party.
Presumably, Persad-Bissessar will try to show Trinidad and Tobago that she remains a strong, capable leader while simultaneously getting her own Cabinet back in line and on election footing. But the time for 'ole talk' has long gone.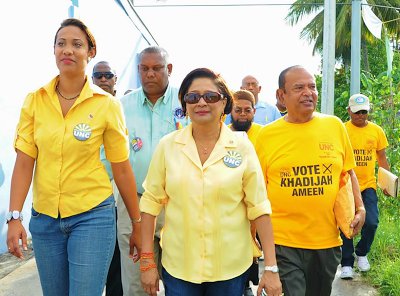 The population sees a government that promised to curb crime but cannot even manage irresponsible dog owners. Her Cabinet colleagues see a leader openly mocked by her former allies and seemingly incapable of capturing the ear or imagination of the public.
The people want action. And there is one ministry that is especially symbolic of the widening gap between the public and the State. If Persad-Bissessar wants to prove she is serious about improving Trinidad and Tobago, she should fire Sport Minister Anil Roberts.
In the last fortnight, Roberts has been called "disingenuous" by the hockey board, economical with the truth by the football and athletics fraternities and a stranger to accountability by the cricket board.
It is the equivalent of the army, police and prisons organisations declaring the national security minister to be as useful as a raincoat on the beach.
Would the Prime Minister dare not to act in such a scenario? Could all the sporting bodies be wrong about the value of her sport minister? And, even if Roberts were right, what would be the point of keeping such an unpopular and divisive figure in a job when his role is to serve and facilitate those same organisations?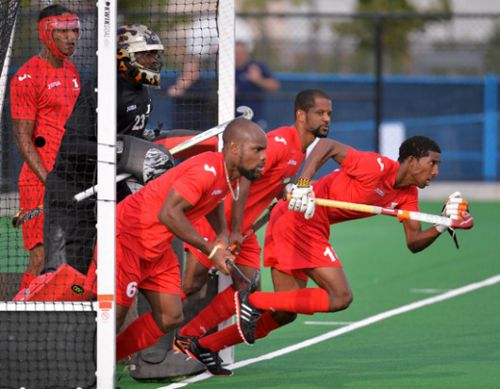 Is it that sport does not matter to the present government?
A head count of the coaches, administrators, athletes of voting age and their loved ones, siblings and parents adds up to a hell of a lot of voters. And, sooner or later, even the sheepish sporting bodies will realise as much themselves.
But sport should mean much more than voting fingers to this and any other local government.
Our sporting ambassadors, more than local experts in any other field save for music, are the ones best capable of promoting Trinidad and Tobago's positive values to the outside world.
Which local politician can capture the imagination of a worldwide audience or make Trinidad and Tobago seem as alluring and mystic as Brian Lara did during his knock of 277 against Australia or Hasely Crawford during his sprint at the 1976 Olympic Games?
Dwight Yorke's hattrick for Manchester United against Arsenal accomplished more than any trade mission to London ever could.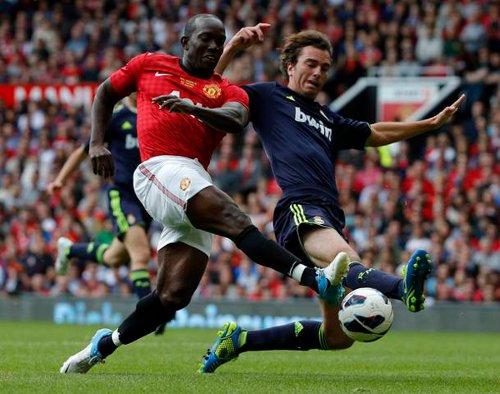 Yet, while the Brazil government understands the goodwill value of cultural diplomacy offered by its football team, Russia prizes its Bolshoi Ballet dancers and the United States knew the importance of Michael Jordan and his dream team to its foreign policy, Trinidad and Tobago athletes sleep at airports or beg for lodging on international trips.
Even beyond the value of sport as a gateway the outside world, we can consider what it means to us as a people. Encouraging such a healthy industry will lessen the burden on our overburdened hospitals while a stimulating yet physically draining pastime could not help but impact on the crime rate.
Mark Guerra, a former John John "community leader", was shot dead over a decade ago. Years later, his common-law wife faced a similar fate as well as one of his younger brothers; but not his baby brother and former Caledonia AIA footballer Ataullah Guerra. He now plays professionally in Finland and, at present, is in Saudi Arabia preparing to represent his country against the United Arab Emirates.
What would Guerra's profession be if not for the Pro League?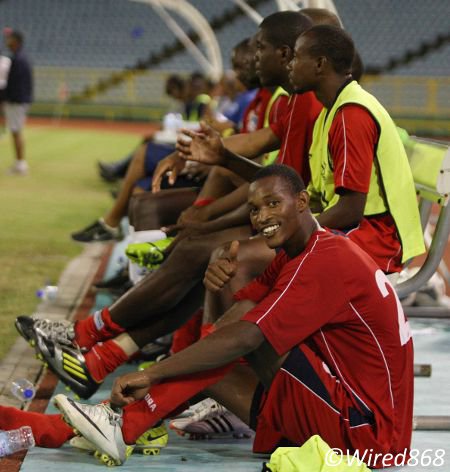 There is something in the camaraderie and pursuit of excellence encouraged by sport that has the potential to make us all better people. It encourages discipline, competitive drive and greater understanding of opponents, teammates and, most of all, yourself.
Former South African President Nelson Mandela was a keen amateur boxer, the late England Prime Minister Margaret Thatcher played field hockey at school, current United States President Barack Obama was a talented college basketball player and Trinidad and Tobago's first Prime Minister Dr Eric Williams played football for Oxford University.
There is a dark side too. Popular and sometimes lucrative, the sporting industry has routinely been manipulated by crooks, paedophiles and abusive leaders when left unregulated.
Late Ugandan dictator and war criminal Idi Amin was his country's light heavyweight boxing champion for nine years before his charge to power while slain Libyan leader Muammah Gaddafi and his sons enjoyed the influence and publicity of a 7.5 percent stake in top Italian football club Juventus.
And, closer to home, Warner used his position as a football administrator to enrich himself at the expense of sportsmen, administrators, supporters, sponsors and taxpayers.
His list of transgressions include: the overselling of the Port of Spain stadium on 19 November 1989, the Simpaul ticket scandal of 2006, the "Soca Warriors" Germany World Cup bonus dispute, the 2011 FIFA presidential bribery episode and, worse of all, his apparent failure to relay earthquake relief funds to Haiti from FIFA and the South Korea Football Association (SKFA).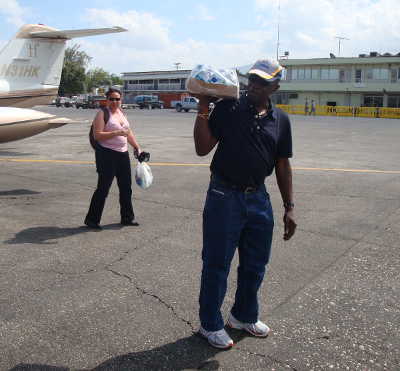 The Haiti outrage happened under Persad-Bissessar's watch. Wired868 asked if she would probe her then Minister of Works. She refused.
It is uncertain whether the Prime Minister has learned her lesson.
Today, Roberts might appear to be a benevolent lump; ostracised by his COP party but still a friendly voice in Parliament and, most of all, a MP. His supposed vulnerability, she might think, makes him useful. But she would be wrong.
Roberts is no fool. Crafty and charming when the need arises, Roberts is not easily controlled and it will take more than rumours of a lurid videotape to silence him.
The Auditor General stated that the Sport Ministry could not account for close to $45 million in the last fiscal year alone while there are grumblings within football about his supposedly inequitable treatment of his local team, Malabar FC. Warner showed the value of a financial war chest and generosity to his base in the Chaguanas West by-election. Roberts would not have failed to notice.
Persad-Bissessar knows the price her government could pay if she cuts another MP loose. But can she say she knows the cost of keeping Roberts?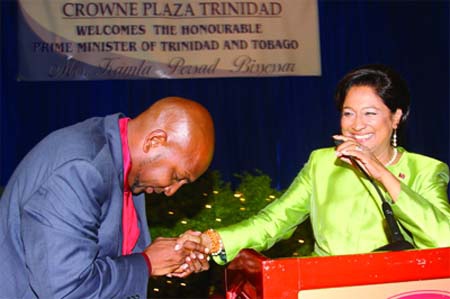 Just as pertinent, what about the impact on sport?
Roberts has been ostentatious in his rewards to top athletes like 400-metre hurdle champion Jehue Gordon but much less supportive to the future crop of stars like the national under-15 footballers and junior Pan American and FINA World Championship teams.
The irony of celebrating sportsmen and women developed under the stewardship of the former sport minister while hampering the development of those under his case appears to be lost on Roberts.
The damage is bad already. But to keep Roberts at the helm could eventually create a crisis. Either that or he will break the resistance of the National Sporting Organisations (NSOs), remove the dissidents and create a fiefdom to surpass even what Warner once constructed in football.
Persad-Bissessar would not survive if Roberts, a longstanding ally of Warner, conjured up such a support base. And neither could sport.
For the good of Trinidad and Tobago and herself, the Prime Minister must act in her next reshuffle. For God's sake, lose the joker.
Editor's Note: Anil Roberts survived Prime Minister Kamla Persad-Bissessar's Cabinet reshuffle on September 5 and remains Minister of Sport.