Trinidad and Tobago Football Association (TTFA) general secretary Sheldon Phillips has denied charges of incompetence and a host of allegations by Sport Minister Anil Roberts at a press conference yesterday.
However, Phillips, who officially took up the football portfolio on 9 May 2013, was at pains to stress that the local football body did not think it productive to engage in an open battle with Roberts.
"Our outlook is that we are not interested in having a public tête-à-tête with a Ministry we see as a vital partner in the development of football in this country," Phillips told Wired868. "It doesn't do us or football any good."
At a press conference yesterday, Roberts attacked the TTFA, Trinidad and Tobago Hockey Board (TTHB) and National Amateur Athletics Association (NAAA) who have all suffered recently due to the late release of funds or no funding at all for national competition. Wired868 was not invited to the press conference.
The TTFA and NAAA were forced to withdraw youth teams from the Cayman Islands 2013 CONCACAF Under-15 Championships and the Colombia 2013 Pan American Junior Athletics Championships respectively. And the national men's hockey team needed special dispensation from the International Hockey Federation (IHF), which allowed the squad to participate at the Canada 2013 Pan American Cup despite being two days late.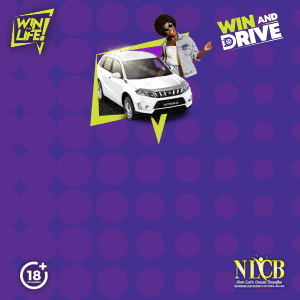 The men's hockey team overcame the administrative issues to finish third and, in the process, became the first senior hockey team in over 40 years to secure a Pan Am medal.
Roberts insisted it was the three separate sporting entities and not his Sport Ministry that was incompetent. He claimed that the TTFA missed a deadline to submit a budget for its team to play in the CONCACAF Under-15 tournament.
"Every sporting organisation, early in the year, by March or April, must present their (…) budget for the upcoming fiscal period," said Roberts, in a Trinidad Guardian report. "…They then made a very late request on July 31 for a tournament that was due to begin in August. That is incompetence of the highest order."
Roberts pointed to a supposed two month window for National Sporting Organisations (NSO) to submit budgets rather than a specific date. Up to the time of publication, Wired868 did not receive word from the Sport Ministry as to whether a specific timeline exists and when it was.
On Tuesday August 20, Roberts promised to take a Cabinet note to Parliament to authorise rewards for national hurdler Jehue Gordon within three working days of his golden 400-metre performance at the Moscow 2013 World Championships.
However, Roberts insisted that a two-month old funding request by the NAAA was "last minute" while it took the Ministry over three weeks to inform its travel agency to find airline tickets for the national under-15 footballers to head to the Cayman Islands.
In any case, Phillips said the TTFA could not possibly have complied with a "March or April" deadline since the CONCACAF only announced its youth tournament on 10 June 2013.
He also said that the TTFA budget for the under-15 team was submitted formally on July 25 while the Ministry of Sport was advised informally earlier.
The Minister, according to Phillips, might have been referring to an overall budget for all football teams, which was handed over by the TTFA on July 31.
He also denied Roberts' assertion that the national senior team head coach Stephen Hart and director of football Leo Beenhakker were receiving US$75,000 per month each.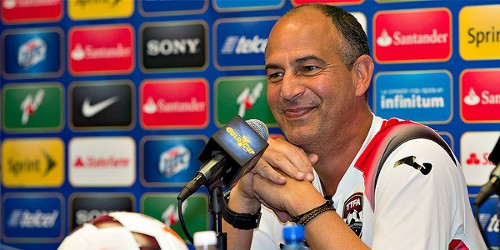 "When you allocated all that money to go towards the big boys, you did not care about children," said Roberts, "and then you came and made a late request and came and blamed the Ministry. Get your house in order and stop blaming the Ministry."
Phillips refused to reveal the salaries of his top coaches, who are being paid through money sourced from international bodies including CONCACAF, but insisted that it was much lower than US$75,000.
"Obviously it's not true (to say we don't care about our players)," said Phillips. "To elaborate even further would be to give credence to that suggestion… We are trying to ensure that we provide the best situation to develop our young players."
Roberts' Sport Ministry paid German football coach Otto Pfister US$50,000 a month during the 2014 World Cup campaign without complaints.
The TTFA general secretary was confused as to why Roberts said the football body had not "informed the ministry" about the hiring of Hart and Beenhakker.
"I am not quite sure what he means by 'informing the ministry'," said Phillips. "I am not quite sure what the level of expectation is (from the Sport Ministry) because it has never been the normal course of business for the TTFA to inform the Ministry as to whom we are going to hire…
"I would probably need to get clarification as to what he meant."
FIFA's by-laws forbids Government interference in football's business although, last year, Roberts insisted that he would stop funding the TTFA once All Sport Promotions director Anthony Harford had any role within the football body. In mid-2012, then Works Minister Jack Warner asked Roberts to starve local football of funding and named Harford as an adversary in a letter published exclusively by Wired868.
Harford has since left his position as TTFA marketing manager, which he held under former interim football president Lennox Watson.
At present, the Ministry of Sport provides the vast majority of the funding that keeps local football afloat. Apart from a five-year clothing deal with Joma, the TTFA, under president Raymond Tim Kee, has not snagged a single notable commercial sponsor.
Phillips claimed the football body is making headway and is confident that new corporate deals would be announced by the start of the next fiscal year in October 2013.
Despite Roberts' verbal blast, the TTFA general secretary expressed gratitude for the Ministry's support so far and is anxious to address any issues privately.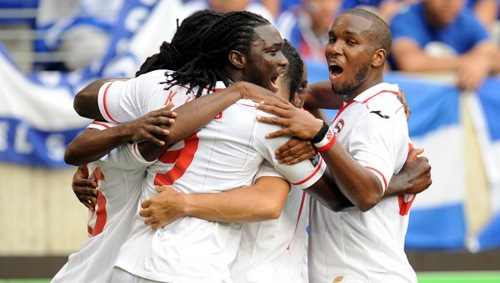 "The Ministry accommodated a large portion of our requests and we are grateful for that," said Phillips. "For whatever reason, football was not on the Ministry's budget for 2013 and that made it very difficult for us to plan for events… The feeling is once we are back on the budget for 2014, our ability to plan would be increased because we would be able to forecast six or eight months in advance.
"We would like to diversity our revenue stream because that is the mark of a healthy corporate entity. But that is not to say that our relationship with the Ministry becomes minor. The government will always play an important role (in football)."