The Trinidad and Tobago national football team will begin its new phase under head coach Stephen Hart in Saudi Arabia this September after agreeing to compete in a four-nation tournament with United Arab Emirates, New Zealand and host Saudi Arabia in Riyad.
The "Soca Warriors" will face the UAE on 5 September 2013 in the first game of a double header in the Saudi Arabia capital. Saudi Arabia meets New Zealand in the following match.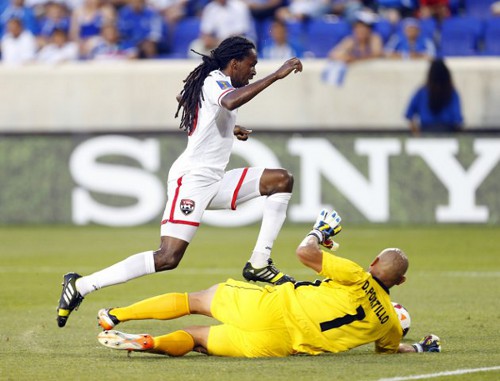 The winners and losers face each other three days later at the same Riyad venue.
Since the FIFA window for that period runs from September 6 to 10, there is a possibility that the game might be switched to September 6 and 9 instead with local players expected to leave Trinidad three days before the opening match.
Trinidad and Tobago has never played UAE or New Zealand in a senior international fixture while the Warriors lost to Saudia Arabia in a few exhibition matches between 1994 and 1998.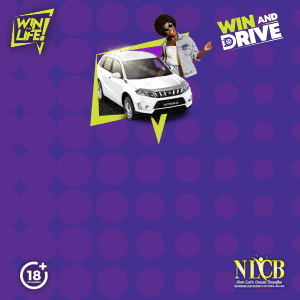 After nearly three years of minimal activity outside of competitive fixtures, the Warriors have made regular use of FIFA match days in 2013 under current Trinidad and Tobago Football Association (TTFA) president Raymond Tim Kee.
They have already faced Romania, Peru (twice), Estonia and Belize in friendly battle this year and general secretary Sheldon Phillips assured fans that the team will remain active, despite being eliminated by Mexico in the quarterfinal stage of the July 2013 CONCACAF Gold Cup.
The next available FIFA date is on 14 August 2013 but the TTFA opted against summoning the Warriors so as not to disrupt its Europe-based players, who would be starting their domestic seasons.
Eight of the recent Gold Cup squad play professionally in Europe including stand-in team captain and Stoke City striker Kenwyne Jones as well as a dozen more potential national recruits such as Sheldon Bateau (Belgium), Lester Peltier (Slovakia), Robert Primus (Kazakhstan), Ataullah Guerra and Shahdon Winchester (both Finland).
Phillips hinted that the TTFA is keen for the Warriors to remain as competitive as possible rather than field weakened teams.
"Even though these are friendly games, people still always expect the team to perform well," Phillips told Wired868. "So, we want to put our best possible team out because people are paying hard earned money (to see the Warriors).
"We should always go out on the field with the intention of winning the game."
Trinidad and Tobago's last trip to the Arab world came in 2005 when the Warriors edged Bahrain 1-0 in Manama to book a historic place at the 2006 World Cup. But, on this occasion, the boys in red, white and black are at the start of their journey rather than near the conclusion.
Phillips, who recently completed his move from the United States after finding a home in Port of Spain, suggested that the Warriors' showing at the Gold Cup has already heightened interest in the team and he is confident of high quality opposition for the foreseeable future. Special effort would be made to ensure regular trips to South America for sparring partners too.
Trinidad and Tobago has played just one home game in 2013, which was a 2-0 loss to Peru in February at the Ato Boldon Stadium, Couva. The TTFA hopes to offer local football fans a chance to see their team play against a top opponent in October or November.
"The guys would like to play at home and so do we," said Phillips. "We are looking for the right match. It has to be an opponent that folks know about and maybe has one or two marquee players that the (local) fans are familiar with."
For now, the Warriors can look forward to more air miles and exotic destinations.
The UAE is ranked 85th in the world by FIFA, which is two places higher than Trinidad and Tobago. The Arab nation was eliminated from the 2014 World Cup qualifying series but sits atop of its 2015 Asian Cup group at present after two wins from as many matches against China and Indonesia.
Saudi Arabia, which is the Asia Football Confederation's (AFC) second must successful nation with three Asian Cup titles, is also out of the running for next year's showpiece FIFA senior competition in Brazil yet on top of its Asian Cup qualifying group.
New Zealand, which is ranked 55th in the world, has topped the Oceania zone and will face the fourth placed CONCACAF team for a 2014 World Cup play-off spot. At present, Honduras is fourth in CONCACAF while Mexico is third and Panama is fifth.
The Warriors, who were eliminated from the 2014 World Cup by Guyana in the first qualifying group stage, are ranked ninth in CONCACAF at present and fourth in the Caribbean behind Haiti, Jamaica and Cuba.
They hope to give their future ambitions a lift with an Arab spring.
International Friendly
Trinidad and Tobago v United Arab Emirates, September 5, Riyad, Saudi Arabia.
Trinidad and Tobago v Saudi Arabia/New Zealand, September 9, Riyad, Saudia Arabia.