Faced with a crisis of journalistic integrity and political pressure, the Media Association of Trinidad and Tobago (MATT) did what it does best: fired out an eloquent press release, curled into the foetal position, counted to a thousand and then went back to work.
MATT vice-president and Trinidad Guardian editor-in-chief Judy Raymond told the Trinidad Express on Thursday, just a day after three senior staff members walked off the job in perceived solidarity with her, that she was "a little more cautiously optimistic that the situation can be resolved in a way which would be to the benefit of everyone."
The common belief is that Trinbagonians are unable to stay focused on any subject beyond 10-days. Perhaps Raymond thinks that assessment overvalues the attention span of her compatriots. She barely waited 48 hours.
To recap the Guardian drama-that-wasn't but kind-of-was: On Wednesday afternoon, MATT president and Guardian editor Suzanne Sheppard posted on Facebook that "the most vile attack imaginable on freedom of the press (is) now in progress and I am in the midst of it."
A few hours later, MATT reiterated that it is "monitoring with serious concern developments over the last 24 hours at the Trinidad Guardian newsroom that appears to be a major threat to press freedom." And MATT stood "in solidarity with MATT president Suzanne Sheppard and MATT vice president, Judy Raymond, both of whom are part of the Guardian's key editorial team and are reported to be personally dealing with fallout from this political interference on the newsroom."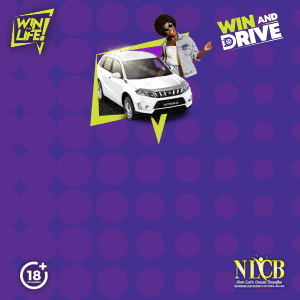 So MATT essentially backed its own decision to support itself at the Guardian. Was the Fourth Estate referring to itself in the fourth person?
The release continued: "Freedom of speech is enshrined in the constitution of Trinidad and Tobago and MATT views with alarm this reported attempt to muzzle and intimidate our colleagues in the newsroom."
While MATT was "monitoring" and "viewing with alarm", Guardian public affairs editor Dr Sheila Rampersad and investigative journalists Anika Gumbs-Sandiford and Denyse Renne sprung to action. They declared their positions untenable due to the level of political interference exerted on their boss and quit.
The next MATT release said what everyone at the Guardian was doing except the MATT president and vice president themselves.
"The Media Association of Trinidad and Tobago has been reliably informed that several senior editors and executives of Guardian Media including the managing director Gabriel Faria and media sector head David Inglefield have tendered their resignation," stated MATT. "Editor in chief Judy Raymond is no longer in charge of the newsroom which is currently being run by Anthony Wilson who has refused to accept the designation of acting editor in chief.
"Investigative reporters Anika Gumbs and Denyse Renne have resigned as has Public affairs editor Dr Sheila Rampersad."
MATT made it clear that it stood "in solidarity with our colleagues in the media and the executives who have supported them." Only MATT was still standing in the Guardian newsroom while its ace reporters were on the streets feeling a tad confused by their silence.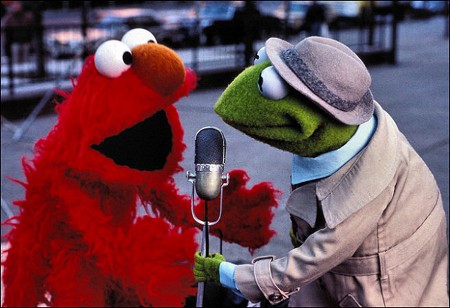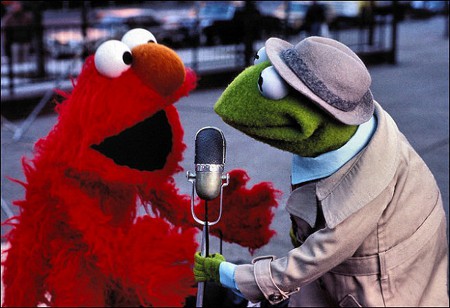 Gabriel Faria, it turned out, had not quit at all. Guardian was in damage limitation mode and, as Raymond herself suggested, cautious optimism had replaced concerned monitoring.
Raymond never said what Guardian offered to her and Sheppard by way of compromise. They did not clear up the inconsistencies between their statements of political interference and the rebuttals from Faria and Prime Minister Kamla Persad-Bissessar.
On Saturday, a MATT release admitted to publishing "erroneous information" but said that was in reference to Faria's resignation rather than the charge of editorial pressure from board level. The irony was especially juicy since Faria had accused Raymond's staff of being lax in corroborating information before publishing.
Renne and Gumbs-Sandiford were said to be back on the  job too and the whole was described as "a massive miscommunication between the publishers and journalists." A press conference was scheduled for Monday morning although the release did not say whether it would be held by MATT or the Trinidad Guardian, presuming there is a difference.
On Monday, the only public update offered was that the entire executive had resigned. No one took responsibility for last week's bacchanal.
Raymond and Sheppard will continue as normal at the Guardian. There are conflicting reports over the future plans of Renne and Gumbs-Sandiford. And Rampersad is out in the cold. She knows now that MATT's support was not worth the paper that its emailed releases were not printed on.
"Really Judy, starting to feel betrayed now," wrote Rampersad on Thursday, on Guardian's private Facebook page. "I am standing up for journalism."
For some, the profession of journalism is an ideology. For others, it is a cheque at the end of the month.
Question for outgoing MATT Executive: Who is the person that wrote the Media Association of Trinidad and Tobago's releases last week and suggested political interference at the Trinidad Guardian's newsroom?
And who are the MATT officials who saw the releases and allowed/did not stop them from being published? How were those releases meant to be in defense of local journalists and the industry?