Former Canada national football team coach Stephen Hart was officially unveiled today as the new Trinidad and Tobago head coach at a media conference at the Hasely Crawford Stadium in Port of Spain and later held his first session with the "Soca Warriors" at the same venue.
Hart, a 53-year-old Trinidad and Tobago native, has agreed a two-year deal with the Trinidad and Tobago Football Association (TTFA) although, according to local football president Raymond Tim Kee, he has not yet received his official contract.
Former 2006 World Cup coach Leo Beenhakker has also accepted a six-month deal with the TTFA to work as director of football. Beenhakker was not present at today's media conference and will not come to Trinidad before the Gold Cup.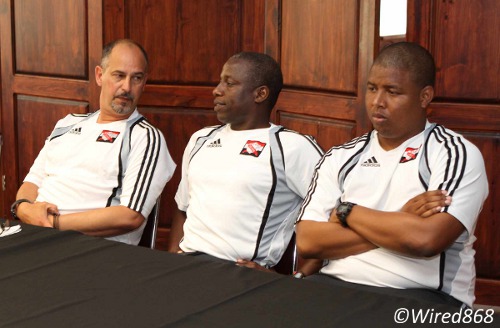 The remainder of Hart's technical staff, which includes assistants Hutson "Barber" Charles and Derek King and goalkeeping coach Jefferson George, were not afforded the same security. Tim Kee admitted that Charles and King were not offered any deal and, at least for now, will continue to work on a verbal month-to-month deal.
None of the senior team technical staff members have been paid this year. Tim Kee and general secretary Sheldon Phillips both said they are working on that issue with the Ministry of Sport.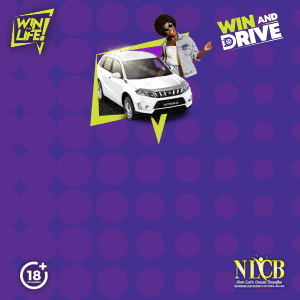 The national football team will have two budgets going forward. One budget will comprise of the salaries of the incumbent coaches and players and will be sent to the Ministry of Sport. The other will include only the salaries of Hart and Beenhakker and will allegedly be picked up by three unnamed sponsors—two local and one international organisation.
Has the TTFA just implemented a two-tier coaching set-up with Beenhakker and Hart in first-class and the rest in economy? Does the TTFA not foresee problems if two coaches are paid at month end and the rest go home empty handed?
Tim Kee insisted that the TTFA would do its best to address the current arrears to the staff while hoping that future corporate deals offer a buffer for instances when the Government is late in paying. He insisted suggestions that he was disrespectful to the local staff were wide of the mark.
"To say I am finding money to pay other coaches and the (local) staff is just not true," said Tim Kee.
He said there were no bad feelings between himself and former co-head coach Jamaal Shabazz although the latter turned down the chance to stay on as Hart's assistant. Shabazz, said Tim Kee, was given an option to take over one of the national youth teams.
"Shabazz's position is one I might have taken myself," he said. "… I have absolutely no negatives to say about Shabazz."
At present, Trinidad and Tobago is ranked 81st in the world by FIFA; Canada, who replaced Hart last October, is two places lower at 83rd.
So why did the TTFA feel so certain that Hart could improve on the foundation laid by Charles, Shabazz and King with just two weeks to go before the CONCACAF Gold Cup?
Tim Kee replied that Hart had the experience at CONCACAF level, which Charles, Shabazz and King did not.
Wired868 pointed out that Beenhakker had no experience of CONCACAF international competition when he came to Trinidad in 2005. Conversely, Shabazz led Guyana to a 1-1 World Cup qualifying draw away to El Salvador, a year ago, and Charles and King both have CONCACAF experience as players.
Besides, how does one get experience if one is not given the opportunity?
Tim Kee retorted that he did not say the present staff had no experience but that Hart might be the missing puzzle piece. He pointed to the poor recent returns of the Warriors and claimed that Beenhakker described them as "eleven enthusiastic players but (…) not a team" after watching T&T fall 4-0 to Romania.
According to the TTFA president, after researching the ex-Canada boss, the ex-Real Madrid and Netherlands international coach, declared that Hart "knows his football."
Hart's last game in charge of Canada was a 8-1 loss away to Honduras. Would Beenhakker have given him rave reviews if he judged him based on that game?
Was it then fair to judge Charles, Shabazz and King on the Romania match, particularly when they were introducing new players to the squad?
Tim Kee stood his ground and suggested that, in Hart's case, the trend leading up to the 8-1 loss was important to place the lopsided result into context. He said his decision might be proven wrong but insisted that a decision had to be made.
The TTFA president also tried to explain the recruitment of Beenhakker.
He said that Beenhakker found out about Trinidad and Tobago's friendly against Romania on the FIFA website and asked to come to the match.
"I expect Beenhakker, being the man he is, to be tuned in to the FIFA website," said Tim Kee. "He said he would be happy to come if we invited him… I thought that was reasonable."
Tim Kee further claimed that Beenhakker paid his own way and said the TTFA only approached the Dutchman about the coaching post a week after the Romania match, which was staged on 4 June 2013.
But Tim Kee's version directly contradicted accounts from Wired868, TTFA vice-president and technical committee chairman Rudi Thomas and his own press officer, Shaun Fuentes.
Wired868 exclusively revealed that talks had begun with Beenhakker and the TTFA long before kick-off on June 4.
"Wired868 understands that Tim Kee, through general secretary Sheldon Phillips, has approached Beenhakker for help in a technical capacity rather than as head coach," stated the article, on this website. "However a return to run the bench, at least in the short term, has not been ruled out by either party."
In a separate article, Thomas told Wired868 that he was informed on June 4 about talks between the TTFA and Beenhakker.
"I only knew that discussions were initiated with Mr Beenhakker while the general secretary was in Romania," said Thomas.
And, on June 6, a TTFA release confirmed that discussions were being held with the Dutchman.
"The Trinidad and Tobago Football Association can in fact confirm that discussions have been held with the former Netherlands and Real Madrid manager," stated the release, "about his interest in having a role with the FA again. Beenhakker met on Tuesday with TTFF president Raymond Tim Kee and general secretary Sheldon Phillips before returning to his homeland the following day."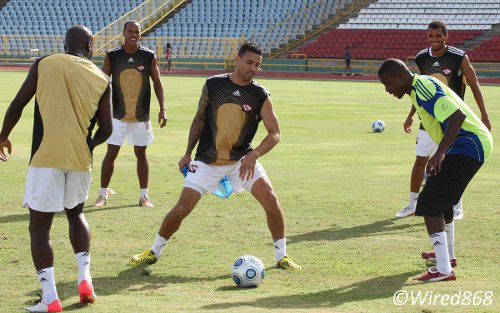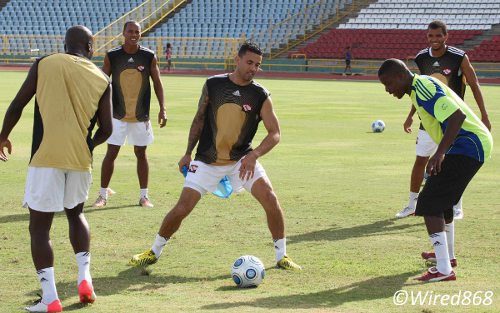 What is the difference between Beenhakker's new role as "director of football" and Anton Corneal's post as "technical director?"
Tim Kee said Beenhakker will "draw up a syllabus" to help develop Trinidad and Tobago's football programmes and local coaches. When asked to compare the Dutchman's duties with those of Corneal, he said that: "One teaches regulations and the other teaches how to apply regulations."
Hart, who thanked the TTFA for bringing him back home, said that he can "draw upon (Beenhakker) or off him anytime." Phillips offered a third description of Beenhakker's role.
"His function (at the Gold Cup) is to observe, assess and provide recommendation," said the TTFA General Secretary. "… After the Gold Cup, (Beenhakker) will look at the wider national programmes."
Phillips suggested that Corneal's role will primarily be to look after the youth teams while Beenhakker will be involved with the adult set-up.
Tim Kee said he was informed that the players are pleased with the new faces. He added the caveat that this did not mean they were previously unhappy with the old faces.
The TTFA President further proclaimed that the recent resolution of the 2006 World Cup bonus dispute is evidence of his warm approach to the national footballers.
"I have always had a passion for supporting players," said Tim Kee.
So did the players have bonus arrangements in place for the Gold Cup tournament, which is just two weeks away?
Tim Kee and Phillips admitted that the matter of bonuses has not been sorted out yet.
The only persons within the international set-up who seemed to have any assurances about their immediate and long-term futures are Hart and Beenhakker.
One reporter asked if the TTFA had informed Hart about the minimum expected of him at the Gold Cup.
Tim Kee replied that he hoped to see the Warriors get into the second round.
Did that mean anything less than qualification for the second round would be seen as failure?
"If we see that we lost but we were playing good (football)…" said Tim Kee.
So, Wired868 asked, has the bar been lowered and are three valiant losses all it now takes to satisfy the TTFA?
Tim Kee laughed, along with the press gathering. But he did not answer.