His name is Bassant. Mark Bassant. And he is TV6's ace investigator journalist as evidenced by the cool mood music that always announces his appearance on the news set.
Bassant showed viewers recently that beggars can live quite comfortably if they only set up their business just outside a popular grocery, which was a must-see for anyone down on their luck in these austere times. And he was at it again this week when he tracked down the much discussed Warner brothers in the United States.
No, not the Hollywood-based Warner Brothers; although his epic "doorstep" certainly had experienced journalists rubbing their eyes and pinching themselves at a day's work that could not have been better scripted if NSOC director Garvin Heerah wrote it himself.
To summarise, Bassant showed up outside the door of Daryan and Daryll Warner at a swanky Miami penthouse and, before the afternoon was done, had video footage of Daryll's chest and Daryan's ankles and sports car.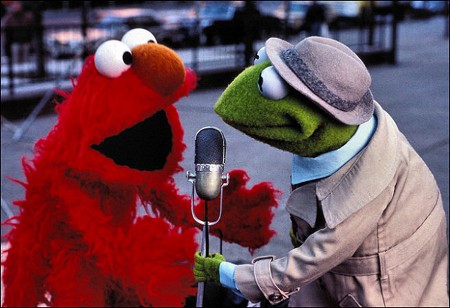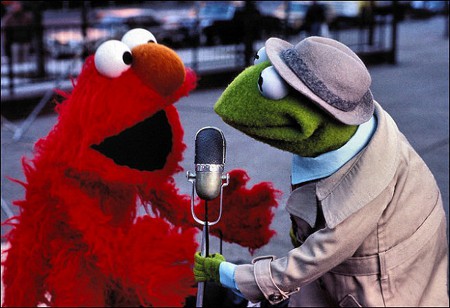 He also shared a beer with Daryan, got a list of the best coffee shops in the United States—Daryan even offered to take him on a road trip for prime brew in New York—and learned that Jack Warner's eldest son apparently knows English, Spanish and a little Korean and can ignore questions in all three languages.
If only intrepid British sport journalist Andrew Jennings had Bassant's swagger. Jennings tried to interview the senior Warner on several occasions and was famously poked in the chest, cursed, threatened to be spat on and encouraged to go meet his dead mother.
Still, I would advise aspiring investigative journalists to stick to the basics when trying the doorstep method, which is generally an aggressive and risky manouevre.
Unless you have mastered the "Jedi mind trick", do not saunter up to the receptionist at a swanky condominium and expect him to give you the low-down on his guests. Usually, they will call security.
Even at the Trinidad Hilton, you will not get into the elevator without a room key. Unless the guest has buzzed you up, of course. So lower your expectations.
Most doors in the 21st century have peep holes and many residents simply will not answer if you have a bundle of Watchtowers or a cameraman in tow. Unless you are Bassant. Or, of course, they were expecting you.
As a result, less suave investigative journalists stalk their prey at hotel lobbies where there is no risk of a door slamming in your face and security is usually a safe distance away.
Please rehearse your most pertinent question in advance and wait for your target; you generally get one shot at it.
Most doorstep victims who tell you to come back later would have already given your name to the security or are about to check out; and they generally do not leave the gym to meet you. Unless, well, you get the picture.
Sadly, Bassant did not take Daryan up on his offer to drive him to New York. Judging by how well they hit it off, they might have been finishing each other's sentences before they got as far as South Carolina.
Bassant also admitted he got "nothing concrete" from his Miami trip, which might have been a tad frustrating to viewers who sat through a two-part series in the expectation that it would offer new evidence.
It might not have helped that Bassant exhausted all his charm on Daryan when Daryll was the one who purchased the four Miami properties that supposedly caught the FBI's attention.
Daryan did make a heart-wrenching speech about the anxiety experienced by his family as a result of his dad being the Minister of National Security.
You think you're anxious about your dad's post, fellah? Imagine how the rest of us feel here in Trinidad and Tobago.
Thanks for the insight, TV6.