Neal & Massy Caledonia became the first Trinidad and Tobago football club to defend the Trinidad and Tobago Football Federation (TTFF) FA Trophy crown in 13 years as the "Eastern Stallions" defeated Central FC 2-0 in an exciting finale tonight at the Ato Boldon Stadium in Couva.
It is Caledonia's third FA title in five years too while the Morvant/Laventille-based club has already claimed the First Citizens Cup this season. At present, the Stallions trail first placed Defence Force in the Pro League by four points.
Should Caledonia make up the necessary ground for its first top flight League crown, who can say that the Stallions have not overtaken DIRECTV W Connection as the country's premier football club?
Central FC, in its first year of existence, is still a long way from the summit. But, as expected, the "Couva Sharks" gave it a good lash and the Stallions knew they were in a fight.
The combat was a bit too literal at times.

After the final whistle, Central defender Keion Goodridge and Caledonia and Trinidad and Tobago full back Aubrey David got into an altercation with the former player throwing punches. Referee Neal Brizan showed Goodridge the red card just as he had done with Central assistant coach Travis Mulraine in the first half.
On the night, though, it seemed as nothing could wrong-foot the unflappable David.
Central threw everything at either flank as Jason Marcano, Anthony Wolfe, Peter Byers all took turns trying to get behind Caledonia's adventurous fullbacks.
But, apart from one solo run from Central midfielder Darren Mitchell that ended without an effort on target, David and right back Kareem "Tiny" Joseph emerged unscathed and their respective battles helped Caledonia to win the FA war.
Joseph has nine goals in all competitions this season not counting the impact of his crosses and movement off the ball. If tonight's defensive performance does not earn the 29-year-old full back a call-up from the Trinidad and Tobago national squad, then he might be forgiven for thinking that nothing ever will.
That is not to say that Central was not able to find chinks in Caledonia's armour.
Lanky Antiguan stopper Akeem Thomas looked as nervous as a kitten crossing the street as his compatriot and Central centre forward Peter Byers put him to sword in the opening half hour.
Caledonia goalkeeper Shemel Louision tipped away a diving Byers header as early as the fourth minute after the striker ran on to a Carey Harris cross behind Thomas' back. And, in the 12th minute, Byers brushed aside Thomas and squared from the left flank but somehow a Caledonia boot managed to deflect Mitchell's goalbound effort for a corner kick.
Not that Central's defensive stoppers looked much safer in the first half.
Amd Trevin Caesar should have put Caledonia ahead in the 17th minute but shot wide after a threaded Akim Armstrong pass dissected Goodridge and Fabien Lewis.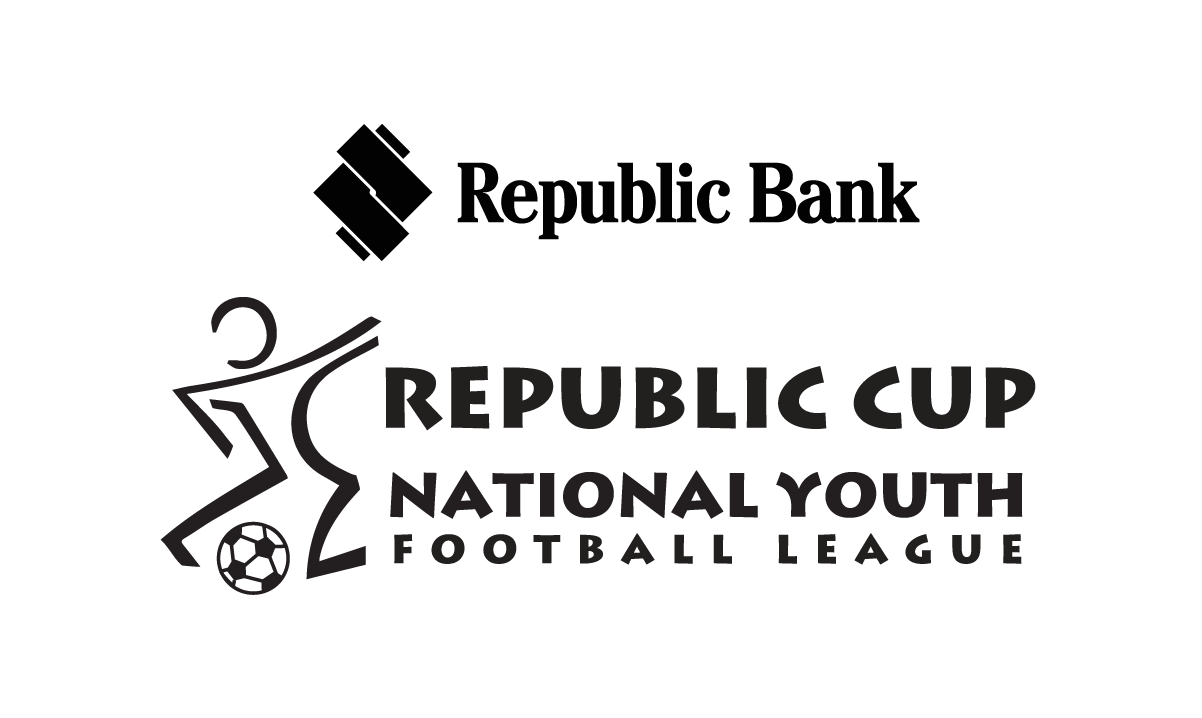 By then, Caledonia had played itself into the game. Talisman midfielder Densill Theobald, back from an unsuccessful stint in Finland, gave the Stallions more poise and control. While, upfront, Keyon Edwards was toying with his markers.
On the training ground, the Caledonia players refer to Edwards as "Berbatov". Tonight, there was evidence of the graceful turns, precise passes and impressive balance that earned the "Soca Warrior" that honor.
Edwards opened the scoring too; although much of that was down to Central FC captain and custodian Marvin Phillip.
Phillip took an age to get rid of the ball in the 32nd minute and Edwards charged down his clearance. The attacker gathered the loose ball near to the goalline at the edge of the box and ran straight at Phillip, who stood guard at his near post.
Man to man. Or like bull versus matador.
Edwards drew his right boot back and paused for a fraction of a second, Phillip twitched and dropped lower to spread his body. And Edwards blasted into the roof of the net.
It might have been 2-0, three minutes into the second, but Phillip partially atoned with fine reflex save from Caesar who was freed by an Edwards pass.
But Central was always in the mix and should have equalised in the 57th minute through Mitchell.
Justin Fojo headed over Caledonia's defence and Mitchell ran on to the ball, allowed it to settle and then spliced horribly wide with only Grenada international, Louision, to beat.
Central would not get a better chance.
And, 20 minutes from time, Caledonia got its insurance goal. Edwards started the play with some deft footwork before he was hauled back by Adrian Noel.
The ball rolled into Armstrong's path and, somehow, the midfielder was allowed to emerge from an entanglement of legs inside the Central area and he placed a controlled shot to Phillip's right.
And Caledonia, again, emerged as champions.
(Teams)
Central: 1.Marvin Phillip (captain); 16.Carey Harris, 34.Fabien Lewis (30.Weslie John 50), 3.Keion Goodridge, 19.Adrian Noel; 25.Justin Fojo (20.Darryl Trim 70), 21.Darren Mitchell (7.Hayden Tinto 70), 10.Marvin Oliver; 9.Anthony Wolfe, 32.Jason Marcano, 14.Peter Byers.
Unused substitutes: 13.Shane Mattis, 6.Marc Leslie, 15.Sayid Freitas, 17.Jameel Neptune.
Coach: Terry Fenwick
Caledonia AIA: 1.Shemel Louision; 12.Kareem Joseph, 20.Akeem Thomas (3.Nuru Muhammad 67), 4.Colin Nelson, 2.Aubrey David; 17.Akim Armstrong, 7.Stephan David (captain), 21.Densill Theobald (28.Sheldon Holder 74), 22.Miguel Romeo; 9.Keyon Edwards, 6.Trevin Caesar.
Unused substitutes: 33.Glenroy Samuel, 5.Aquil Selby, 16.Odelle Armstrong, 26.Vurlon Mills, 27.Nathan Lewis.
Coach: Jerry Moe
Referee: Neal Brizan
TTFF FA Trophy final
(1 March 2012)
Caledonia AIA 2 (Keyon Edwards 32, Akim Armstrong 69), Central 0 at Couva