Neal & Massy Caledonia AIA pulled within four points of leading Digicel Pro League football club, Defence Force, with a 4-2 win over St Ann's Rangers yesterday evening at the Marvin Lee Stadium in Macoya.
But the result was not nearly as straightforward as it might seem as Rangers twice nullified Caledonia's advantage and always threatened as the "Eastern Stallions" struggled defensively.
There were only seconds left on the clock when Caledonia substitute Sheldon Holder finally secured the desired result with a low strike into the far corner that ended Rangers' resistance.
The second match of Saturday's double header was filled with anxiety too as fifth placed Central FC held off fourth placed North East Stars to emerge 2-1 winners at Macoya.
Never let it be said that combustible English coach Terry Fenwick does not get his share of good fortune from match officials.

Referee Rashby McPhie turned down two penalty appeals from the Stars—after Central goalkeeper Marvin Phillip took ball and man in confrontations with Cornell Glen and Keithy Simpson—and ejected the Sangre Grande-based coach Angus Eve for dissent as the "Couva Sharks" shaved a close battle.
Fenwick, a former England World Cup defender, is renowned for building solid, defensive teams and he might be on the way to doing so at Central too. He has only been with the Pro League rookies for seven weeks, so far.
But, yesterday evening, Fenwick's team struggled to live with the pace, movement and strength of his former San Juan Jabloteh employee and World Cup 2006 attacker Cornell Glen.
Central had virtually dominated the opening 24 minutes of the game until Glen touched the ball.
Stars left back Kevon Villaroel played a trademark long, diagonal pass to Glen and the striker gracefully spun to the right of Central defender Fabien Lewis before, in one flowing movement, crashing a left footed volley from just outside the box that flew past Phillip and into the roof of the net.
Glen, fairly or not, earned a reputation for being a grouch over the years and it was apparently a personality clash that kept him out of the Caribbean Cup squad. But with gems like this—and it was his 15th goal in all competitions this season—he could yet convince the national technical staff that he is worth the trouble.
Central did not take long to conjure up a response.
In the 33rd minute, winger Hayden Tinto drifted inside to take possession on top the Stars box and smashed an effort of goalkeeper Cleon John's left upright. A minute later, Central was level as veteran 37-year-old playmaker Marvin Oliver drifted into the penalty area to steer a header past John off a Jason Marcano cross.
Marcano, a breath of fresh air for Central since his January move from Rangers, then scored his third goal in six games with a powerful strike from distance after a flowing move that involved Tinto and Antiguan striker Peter Byers.
It was Central's best move of the match and the "Sharks" never came close to recreating it.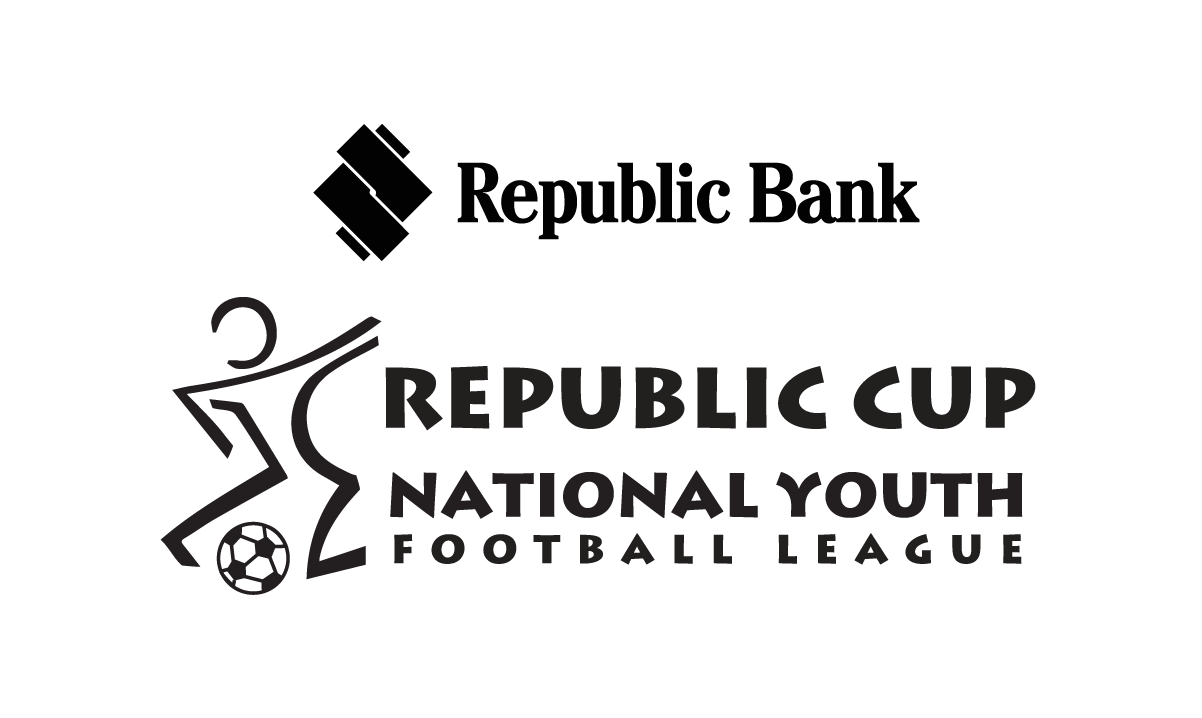 Instead, Stars upped the ante.
Kerry Baptiste muffed two excellent scoring chances inside the opposing area while Simpson and Glen were both denied penalties and teenaged striker Marcus Gomez terrorised Central left back Jameel Neptune without quite finding the killer pass.
And Fenwick must have been a relieved man at the final whistle.
It was not much more comfortable for Caledonia.
A headed goal from Akim Armstrong, off a corner kick from Argentine dead ball specialist Miguel Romeo, gave the Stallions a one-goal lead at the halftime interval. But lazy defending from Caledonia's front men offered Rangers enough space to launch counter attacks and the latter team pulled level in the 50th minute.
Rangers right back Ryan O'Neil slid a long diagonal ball for striker Devon Modeste to run on to and he crossed intelligently for winger Keifer Edwards to bury home on his debut.
The two teams continued to trade blows with Holder denied by Rangers goalkeeper Akel Clarke in the 58th minute. But, within seconds, Tyrone Clarke was running at the Caledonia defence and Muhammad Nakhid just failed to get at the end of his cross. And, in the 62nd minute, Modeste collected another O'Neil cross and acrobatically volleyed off the heel of the post.
Caledonia, for more reasons than one, barely deserved to go ahead in the 65th minute.
Clarke rushed off his goalline to deny Holder as the two players collided. An experienced goalkeeper would have immediately and loudly signalled that he was unable to continue. Instead, Clarke sat up as though he was at a picnic and waited for the whistle.
Referee Gordon Maloney was following the ball though and Keyon Edwards took possession and drove the rebound into the corner.
It was only during Caledonia's celebrations that Clarke decided to lie on his back. Maloney allowed the goal to stand while the injured goalkeeper was replaced by Zane Coker after a lengthy delay.
Yet, Rangers still found another reply through predatory front man, Modeste, who ran between his markers before rounding Caledonia custodian Shemel Louision for his team's second equaliser.
It was Modeste's eighth item this season, which was exactly half of Rangers' 16 League goals. Not too shabby for a player who began the season at right back.
But Caledonia struck back through another set piece in the 81st minute as Edwards headed in a left side Romeo while, in the 89th minute, Holder finally gave the Caribbean champions an insurance item as he ran on to a ball over the top and finished with a clinical drive into the far corner.
Caledonia is still in the Pro League title hunt. But the Stallions might need to be significantly better to keep their momentum next Friday when they face Glen's North East Stars.
(Teams)
Caledonia AIA (4-2-2-2): 1.Shemel Louision; 12.Kareem Joseph, 20.Akeem Thomas, 4.Colin Nelson, 2.Aubrey David; 7.Stephan David (captain), 22.Miguel Romeo; 17.Akim Armstrong (19.Nical Stephens 86), 27.Nathan Lewis (28.Sheldon Holder 57); 9.Keyon Edwards, 6.Trevin Caesar (29.Jamille Boatswaim 80).
Unused substitutes: 33.Glenroy Samuel, 5.Aquil Selby, 16.Odelle Armstrong, 24.Shemol Trimmingham.
Coach: Jerry Moe
St Ann's Rangers (4-4-1-1): 22.Akel Clarke (1.Zane Coker 68); 30.Ryan O'Neil, 6.Musa Nakhid, 17.Dwayne James, 23.Kadeem Drayton; 16.Kurdell Braithwaite (29.Cecil Jeffrey 57), 15.Mikhail Awai (captain), 18.Muhammed Nakhid, 11.Keifer Edwards; 7.Tyrone Charles; 10.Devon Modeste.
Unused substitutes: 2.Alfie James, 19.Marvin Lee, 24.Jovon Pardassie, 28.Shem Alexander.
Coach: Dean Pacheco
Referee: Gordon Maloney
 Digicel Pro League
(Sat Feb 23)
Caledonia AIA 4 (Akim Armstrong 38, Keyon Edwards 65, 81, Sheldon Holder 89), St Ann's Rangers 2 (Keifer Edwards 50, Devon Modeste 78) at Macoya
Central FC 2 (Marvin Oliver 34, Jason Marcano 36), North East Stars 1 (Cornell Glen 24) at Macoya
[standings league_id=1 template=extend logo=true]