Cuba reached the Caribbean Cup finals three times before and lost each time; twice to Trinidad and Tobago and once to Jamaica. But there would be no denying the Cubans in Antigua today.
The "Soca Warriors" might have won the match in the closing minutes of regulation time but only the most partisan supporter would deny that Cuba was the deserved winner in the end. And Trinidad and Tobago was made to settle for second place and a US$75,000 prize to go along with a berth in the 2013 CONCACAF Gold Cup.
Marcel Hernandez, the graceful Cuban number 7 with a running style that mirrors Portuguese star Cristiano Ronaldo, was the outstanding player today and his blast from more than 30-yards, in the second half of extra time, separated the two teams at the death.
But Trinidad and Tobago captain and custodian Jan-Michael Williams was culpable for the decisive goal. Perhaps there was late movement from the ball. But Williams was odds-on to make the save and he was distraught as the ball squirmed off his body and rolled into an unguarded net.
The DIRECTV W Connection goalkeeper had been Trinidad and Tobago's best player as the Warriors eked out results without ever hitting top stride apart from periods of their semifinal fixture against Martinique.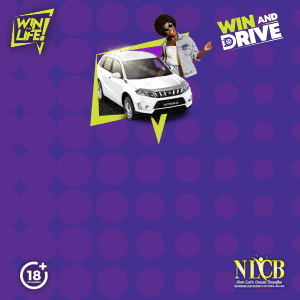 And there were shades of the 2002 World Cup as, like Williams, Germany goalkeeper and captain Oliver Kahn made his first error of the competition in the final, which led to Ronaldo's opening goal and Brazil went on to win 2-0.
Germany had fumbled their way to the 2002 World Cup through the playoff route and there was a similar element of good fortune for the Warriors who needed assistance from Haiti to get out of their group.
At kick off, Trinidad and Tobago started the final with just one win in regulation time from four matches with three goals scored and four conceded.
It did not suggest an inspired team although few can argue that the Warriors had not overachieved after a tumultuous period that started with a blacklisting of 2006 World Cup players, six years ago, and accelerated, last year, with the disgraceful exit of FIFA vice president Jack Warner, who left a bankrupt and unstable Trinidad and Tobago Football Federation (TTFF) in his wake.
It was attributes like effort and defiance that defined Trinidad and Tobago's performances at the 2012 Caribbean Cup in Antigua rather than elegance and execution.
With eight Caribbean trophies against Cuba's zero, there was hope that the Warriors would rise to the occasion and the opening 20 minutes offered encouragement.
A headed flick on from Trinidad and Tobago defender Carlyle Mitchell in the ninth minute, off a Joevin Jones free kick, clipped the top of the Cuban bar while Cuba goalkeeper Odelin Molina made a good low save in the 18th minute to deny Jones from distance.
But Cuba gradually took command with Hernandez playing expertly between the lines and somehow managing to start and finish all of the Spanish-speaking island's best moves.
In the 19th minute, Hernandez forced a fine Williams save to his left while he flashed a free header wide in the 22nd minute.
The Warriors were hanging on as the halftime whistle beckoned although they might have scored against the run of play in the 39th minute. Winger Kevon Carter cut inside the opposing left back and squared for Guerra but, from 10 yards, the Neal  & Massy Caledonia AIA midfielder hit only air.
Keyon Edwards almost conjured a sensational opener with a left foot volley from distance in the 50th minute that Molino matched with a fine diving save. And Cuban midfielder Carlos Francisco needed medical attention after using his body to block another Edwards effort from inside the penalty area, after good approach play from Jones and lanky striker Jamal Gay.
But Trinidad and Tobago was not transitioning well from offence to defence and almost paid the price in the 64th minute. A Jones set piece broke down and the ball was relayed forward to Hernandez at rapid speed.
Williams tripped the Cuban attacker and a penalty was awarded. The 23-year-old Hernandez asked to take it but 33-year-old midfielder Jaime Colomé overruled him and then promptly skied his effort.
Encouraged by that escape, Trinidad and Tobago introduced Kevin Molino and then sent on a second striker, Devorn Jorsling, to join Gay upfront rather than replace him.
The switch to two strikers seemed optimistic as Cuba was controlling play at the time but almost proved a masterstroke as the Trinidad and Tobago offence began to hold up the ball better. And the Warriors might have sneaked a result as midfielder Densill Theobald sent Molino clear but he could not get around the alert Molina.
So, yet again, it was on to extra time.
Trinidad and Tobago's passing was more accurate in the latter stages but the Warriors just could not keep hold of the ball. When Gay went down clutching his knee in the 102nd minute, combative midfielder Curtis Gonzales replaced him rather than striker Richard Roy, who scored a vital goal against Martinique in the semifinals.
Perhaps Trinidad and Tobago technical staff was concerned about the increasingly influential, Hernandez.
But knowing the threat and stopping it were two different matters entirely.
And, seven minutes from time, Hernandez defied Trinidad and Tobago's best efforts as he charged through the midfield and let fly from distance. Williams thought he had it. But he didn't.
And Cuba had the first prize and a US$100,000 cash prize to boot.
(Team)
TT (using 4-4-1-1 system): 1.Jan-Michael Williams (capt); 17.Daneil Cyrus, 20.Seon Power, 5.Carlyle Mitchell, 2.Aubrey David; 11.Kevon Carter (10.Kevin Molino 79), 18.Densill Theobald, 16.Keyon Edwards, 3.Joevin Jones (9.Devorn Jorsling 82); 8.Ataullah Guerra; 15.Jamal Gay (4.Curtis Gonzales 104).
Unused substitutes: 21.Marvin Phillip, 6.Kareem Moses, 13.Richard Roy.
Unavailable: 7.Hughtun Hector, 12.Lester Peltier, 14.Willis Plaza.
Coaches: Hutson Charles/Jamaal Shabazz
2012 Caribbean Cup final
(Sunday 16 December)
Cuba 1 (Marcel Hernandez 113), Trinidad and Tobago 0
(Third Place Play Off)
Haiti 1 (Leonel Saint-Preux 94), Martinique 0