New Trinidad and Tobago national football head coach Jamaal Shabazz has declared his intention to create a new selection policy for the "Soca Warriors" in a bid to bring more transparency to the senior squad and to better motivate Pro League players.
Shabazz, who was appointed the joint head coach alongside Hutson "Barber" Charles last week, told Wired868.com that he intends to meet technical director Anton Corneal as soon as possible with an aim towards imposing guidelines for future training squads.
He explained that the coach will continue to have ultimate responsibility for his match day squad but believes a more open process to naming a training shortlist can impact positively on the local game.
"The selection of the final squad is based on the coach's determination but I think being called up to a training squad should require definite criteria," Shabazz told Wired868. "What is the reward for a player who is doing well in the Pro League on a weekly basis or season in and season out? We need to develop policy and guidelines regarding that."
Shabazz's proposed guidelines could exclude local players outside the Pro League from representing their country.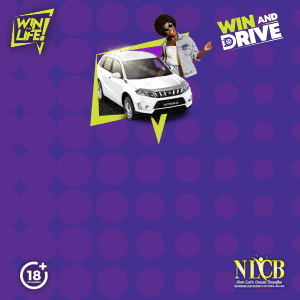 Sylvester Teesdale, who competes in the Southern Football Association (SFA), is the lone squad player from the Caribbean Cup semifinal round in Tobago who was not invited to train with the senior squad as it prepares for the finals in Antigua and Barbuda. Several schoolboys represented the national senior team in the past too including present Defence Force assistant coach Marvin Gordon (Malick Secondary), Stoke City striker Kenwyne Jones (St Anthony's College) and Central FC defender Akeem Adams (Presentation College, Chaguanas).
But, if Shabazz has his way, players will need to first prove their ambition by joining Pro League teams.
"Teesdale is not playing in the Pro League but in the zone," said Shabazz. "He is a good player but what kind of intensity is he facing there as opposed to Richard Roy (in the Pro League)? We have to make this a lot more scientific and transparent. A player must know that there is a pathway to the national team whether he is playing in the zone or secondary schools. So it will improve his ambition.
"If a guy is a good player and he wants to become a national player, he knows what he has to do and it makes for fairness."
Foreign-based players in their off-season will not be exempt from the new code either.
Five overseas players involved with the present Caribbean Cup squad are on break from their club duties. In the future, Shabazz believes they should all be obligated to turn up for training with Pro League clubs.
"Foreign based players often come home and are not active or training with anybody," he said. "Do they deserve a place in the national team? How does their inactivity impact on their fitness? I think if we put criteria in place for these things, we can help all our national teams going forward."
Shabazz also announced that he has divorced himself from Caledonia AIA in a technical capacity in an effort to offer transparency himself.
The 49-year-old coach helped Caledonia to four titles last season including the Caribbean Cup crown while also leading Guyana to an unprecedented spot in the World Cup qualifying semifinal round. But he will concede his coaching post with Caledonia to avoid the appearance of a conflict of interest, although he wants to continue representing the "Eastern Stallions" in administrative issues like fund raising.
"The major thing I will continue to do is the political side of things to ensure the survival of the organisation," said Shabazz. "I will have to continue to do that. But I will not make any technical input or hide to coach to the team.
"I will talk to the coach (Jerry Moe) in the same way that I talk to all of the Pro League coaches."
Shabazz helped eliminate Trinidad and Tobago from the 2014 World Cup qualifiers while operating as Guyana coach but he described his new role with the Warriors as a dream job.
There are parallels of co-leaders in business but it has never been done in Trinidad and Tobago's football while Sweden offers the only example of it at international level. Tommy Söderberg and Lars Lagerbäck steered Sweden to the 2002 World Cup and 2004 Euro tournaments while operating as joint head coaches.
In an earlier interview, Shabazz told Wired868 that he hopes his partnership with Charles sets a good example to local citizens in all spheres.
"This generation has got to demonstrate to the past generation that the day of Mao, Gaddafi and Mubarak is no more," said Shabazz, a Jamaat-al-Muslimeen member. "The idea of mutual consultation is a powerful concept in leadership in Islam."
Editor's Note: Does Trinidad and Tobago football need a selection policy?