Not guilty. Attorney General Anand Ramlogan is not guilty of anything so it's about time we, as a nation, give the good gentleman a break. Let's leave the man alone. Let's forget about Section 34. Let's stop the witch hunt. Let's move on.
I listened to the debate in Parliament today and the AG's position is clear. He was completely unaware of the details of or the repercussions from the Independence Day proclamation of Section 34.
He clearly stated that he was not responsible and, therefore, not culpable in the conspiracy that will secure an amnesty for various people accused of massive corruption.
Mr Anand Ramlogan says he is not guilty of any collusion and Mr Ramlogan is an honourable man.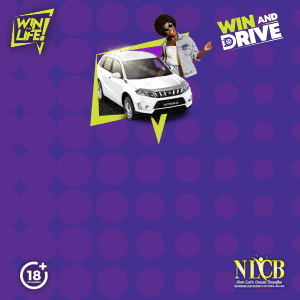 So, going forward, here is my question: do we really want an Attorney General who doesn't have a clue about the legal bills passing through Parliament? Isn't the AG the protector of the people regarding all things legal? Isn't it his job to ensure that sound laws are passed? Isn't that why we pay him generous amounts of taxpayers' money every month?
By his own admission, he has failed spectacularly. By his own admission, the Justice Minister duped him. Herbert Volney, that wily old ex-judge plotted and schemed behind Ramlogan's  back and put one over the ever vigilant AG. Obviously distracted by some business far more important than the law of the land, over a period of some eight months, the poor Attorney General never once had the opportunity to study the Bill closely in the Parliament, the Senate, the Cabinet.
Just imagine how the poor man must have felt when the President proclaimed the new law without adhering to the provisions agreed in Parliament!
Anand Ramlogan insists that he is completely innocent of any collusion or wrongdoing. In that case, I submit, he is possibly the most inept Attorney General in T&T's history.
Imagine a Minister of Works who does not know a major new bridge is being built, a Minister of Sport who does not know a major new aquatic centre has been approved, a Minister of National Security who does not know construction of a new police station has been approved. That what we have here, only worse, much worse!
The AG's job is to guide Government on legal issues but he claims lamely he is no expert on criminal law. Neither were the last three AG's, including the present Prime Minister. If Mr Ramlogan is really struggling with criminal law, if he really is incapable of taking advice from the scores of government legal advisers, then what the hell is he doing in the position? Shouldn't we find someone competent to take his place?
Forget Section 34. What purpose is he really serving?
So, I worry about his future, in fact, I worry about our future. Imagine a Minister of Sport saying "I have no idea about the current Soca Warriors' lack of funding as my area of expertise is swimming."
He cannot be trusted to discharge his responsibilities properly, can he? Ditto for Mr Ramlogan.
We understand that civil and criminal law are different areas of expertise but it's extremely worrying to have an attorney GENERAL who has difficulty with basic elements of criminal law. Clearly, this admitted lack of legal ability must have an effect on his private practice. If a client seeks advice from him on a matter that spans the divide between civil and criminal law, Mr Ramlogan will be useless.
And speaking of useless, it was enlightening to hear the Minister of Sport admit in the parliamentary debate that Section 34 was "no secret." So, by his own admission, Anil Roberts was aware – as, of course, he should be – of the implications of the proclamation of Section 34. So should all the Cabinet ministers who agreed to approve the premature proclamation of the offending section.
But his arrogant admission that it was "no secret" is the first by any government minister that they knew what would happen when Section 34 was proclaimed. Talk about scoring an own goal!
We have still not been told the reasons for the declaration of the state of emergency. Why? What goes on behind the closed doors of the Cabinet? If the People's Partnership is to have any chance of survival, any chance of securing a second term, they must begin now to clean house, they must keep their election promises of integrity and transparency and they must spend the next two years rebuilding trust.
Failing that, the government will fail not because they have behaved improperly but because they have failed to admit that they acted improperly.
Had the Prime Minister fired AG Ramlogan along with Volney, perhaps Section 34 would now already be history. But just as she continues to support Jack Warner, who is still under a huge cloud, including the allegation that he misappropriated US$250,000 earmarked as aid for victims of the January 12, 2011 earthquake in Haiti, she illogically defends and supports this bungling Attorney General.
Why? Why does she continue to support ministers who bring shame on the nation, both at home and abroad? Does the AG also have incriminating files? Photos?
I have to admit that I am worried. I'm scared. Because even if we decide we want to be rid of these crooked people, do we really feel that the PNM can do better? I think not, which is a very disturbing thing.
I'm predicting now that the next election will have the lowest ever turnout in the history of T&T. Faced with the choice between the unelectable and the unpalatable, T&T will, I think, stay at home.
But that means that, until 2020, this country is doomed to suffer at the hands of an inept government.
People may have lost their trust in Patrick Manning but, frankly, Vision 20/20 was at least a road map for taking us forward. I can no longer imagine such progress.
Editor's Note: Have you lost faith in the People's Partnership? How can it be salvaged? Share your thoughts.