If Krystal Mitchell was here, she would have celebrated 19 May 2012 as if it was her birthday.
A passionate Chelsea supporter, Krystal would have been ecstatic at the England Premier League team's dramatic European Champions League penalty shoot-out triumph over Bayern Munich.
Krystal moved to France in September 2011 where she taught english at the Collège Arthur Rimbaud and, on 28 February 2012, she visited Stamford Bridge.
Andre Villas-Boas was the Chelsea manager at the time and the England Premier League club was on the verge of elimination from the European competition after a 3-1 first leg loss to Napoli. But Krystal always believed in her football heroes and always felt better days were around the corner.
In the coming weeks, Chelsea sacked Villas-Boas, replaced him with his assistant, Roberto Di Matteo, and remarkably whipped Napoli 4-1 in extra time to advance to the Champions League quarter-finals.

I'm not sure how much Krystal got to enjoy that turnaround. Her own European experience had a tragic, almost surreal ending.
She fell sick in March and, weeks later, was diagnosed with bacterial meningitis. Krystal went into a coma, after an unsuccessful operation, before passing away on 11 May 2012.
Eight days later, as I headed to Woodford's Café in an AS Roma jersey, I wanted Chelsea to win for her.
There were bandwagonists everywhere. I saw Manchester United fans supporting Bayern Munich with the same gusto as Franz Beckenbauer and Barcelona fans wishing for the demise of the London club that shocked them weeks earlier.
I hope that I wasn't seen in the same light.
I wore my Roma shirt because I wanted it to be well represented that I am a true fan of my team. I have supported Roma since 1994. Their style, the passion of the players and fans, their underdog label and massive potential made me feel that I could relate to them.
Success has been limited to a Scudetto and a few Italian Cups since I started following the team, and there has been more disappointment and exodus than joy, but like Roma star Francesco Totti, I remain loyal to the Giallorossi.
I know Krystal felt the same way about Chelsea.
There are women who support teams simply because of the sex appeal of some players but Krystal saw past that. She would give meaningful commentary on her club's form and was a regular poster on the T&T Chelsea fan club on Facebook.
I was very nervous throughout the final on her behalf. Every Bayern surge had me on edge and when Thomas Müller scored, I felt downcast.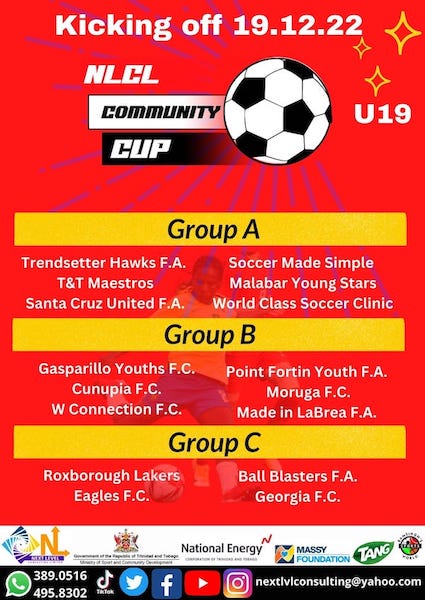 Chelsea didn't look like they would score. But when they did, I felt huge relief and tweeted: "Krystal, your team's still in it for you girl."
When Bayern was awarded a penalty after Didier Drogba's trip on Franck Ribéry, I said: "Don't worry girl, he will save it… (Arjen Robben) going to the right."
Robben did just that and Chelsea custodian Petr Cech guessed right. I knew then that the day belonged to Krystal and Chelsea.
Not even Bayern goalkeeper Manuel Neuer's penalty save from Juan Mata nor the thought of Bastien Sweinsteiger's usual efficiency convinced me that the Germans could win. And when Drogba slotted home, I felt satisfied.
There was not the euphoria that I got when Roma won the Scudetto over a decade ago; just an internal warmth and satisfaction at the success of my lost friend's team. Her loyalty and love had paid off.
Bayern Munich had the proverbial 12th man on Saturday. Tens of thousands of German fans thronged the stadium and chanted ferociously for their team's success.
In fact, the Bavaria-based team is unique in that the number 12 shirt is retired out of respect for its fans.
But maybe Krystal was Chelsea's 12th man. It seemed as though her spirit was upon the Chelsea camp, as they endured a barrage of Bayern attacks, criticism of their defensive structure and the disadvantage of playing at their opponent's Allianz Arena headquarters.
Maybe Krystal was Cech's muse as he dove to save three of six Bayern penalties on the day.
Or maybe, just maybe, Chelsea deserved it.